Sir Mo Farah is standing by his claim that he was racially harassed on Tuesday and has lodged a formal complaint with Munich Airport and the German Federal Police.
The four-time Olympic champion on Tuesday filmed on Instagram Live an altercation between himself and a uniformed police officer at an airport, later posting it to his Instagram and Twitter feeds with the caption "Sad to see racial harassment in this day and age. 2018…!!!! #airport #germany".
Farah was giving a running commentary as he was pushed towards the gate by the officer, claiming it was "pure harassment". There was no evidence of any racial abuse in the 47-second clip.
On Wednesday, the German Federal Police gave their version of events, with a spokesperson saying the officer filmed by Farah was "properly carrying out his duty", and adding: "I cannot see any indication of racial harassment by the Federal Police officer at all."
Another statement was then released to Press Association Sport, in which a spokesperson for Farah said: "Mo stands by his statement and has lodged a formal complaint with Munich Airport and the German Federal Police."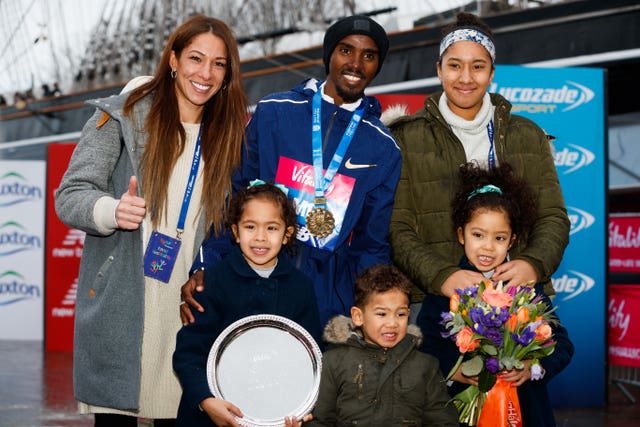 In their description of what happened, the German Federal Police spokesperson said: "Security checks at Munich Airport are carried out by a private security company on behalf of the State of Bavaria. It seemed that Sir Mo Farah did not agree with this passenger security check performed on him and blamed this check a racist measure. Obviously he was very upset.
"As Sir Mo Farah didn't want to leave the security check point, security staff asked the Federal Police officer seen in the video for support. In cooperation with the security staff's supervisor, the officer tried to explain this routine measure to Sir Mo Farah and to calm him down. Unfortunately that didn't work.
"Then the officer asked him to leave the security check point because he was blocking the area. Sir Mo Farah got more and more upset. He continued arguing and blaming security staff and the Federal Police Officer being racists.
"Mr Farah persistently ignored this second police order so that the officer slightly touched him and tried to direct him away from the security check area to the shopping and gate section, what you can see in the video.
"Finally the Federal Police officer was properly carrying out his duty. I cannot see any indication of racial harassment by the Federal Police officer at all."