McLaren's pre-season crisis deepened on Wednesday after Fernando Alonso missed nearly seven hours of testing in Barcelona following another car failure.
With just two days of practice remaining before the season gets under way in Melbourne later this month, McLaren have now completed fewer miles than any other team.
The British outfit will have been desperate to make up for missed time after Alonso's team-mate Stoffel Vandoorne broke down on three occasions on Tuesday.
But fewer than two hours had passed at Barcelona's Circuit de Catalunya on Wednesday before two-time world champion Alonso stopped on track.
McLaren diagnosed the problem as an oil leak, but – despite the incident taking place at just before 11am local time – Alonso next emerged from his garage with only the final minutes remaining.
Alonso took his lap haul for the day to 57, but Mercedes completed 175 circuits, while Daniel Ricciardo, who set an unofficial track record on Wednesday to roar to the top of the timesheets, managed 165 laps for Red Bull.
McLaren have now hit trouble in four of the five days of dry-weather running at Barcelona.
A faulty wheel nut wrote off an entire morning for Alonso on the first day of testing last week, while Vandoorne did not complete any laps during the afternoon running on the second day following a broken exhaust clip.
Vandoorne then had two electrical issues inside the first hour on Tuesday – which on both occasions resulted in his mechanics pushing him back to the pits – before a hydraulics failure cost the British team further valuable time later in the day.
McLaren, a winner of 20 combined drivers' and team titles, finished last but one in the constructors' championship in 2017 and have failed to win a race in six years.
They are hoping to return to the sharp end of the grid this season following their decision to divorce from Honda and switch to Renault power.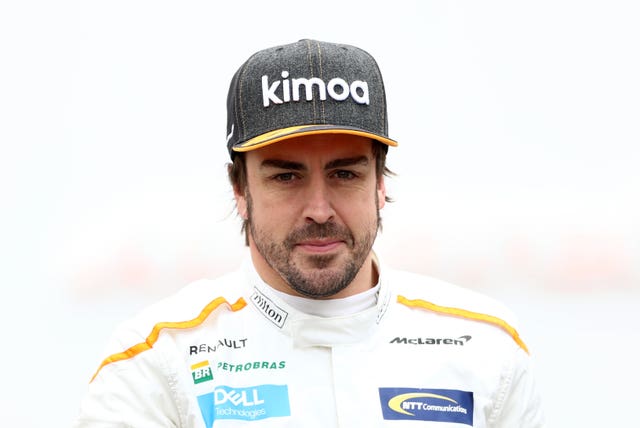 "We have some little issues and this is just part of the process," Boullier said. "It's a new partnership with Renault and new packaging as well. This is just testing so give us time."
At the front, Ricciardo set an impressive pace for Red Bull as he finished the day a third of a second clear of Lewis Hamilton. Valtteri Bottas, who shared the testing duties with team-mate Hamilton for Mercedes, was third in the order.
Ferrari's Sebastian Vettel completed 66 laps and finished fourth after filling in for an unwell Kimi Raikkonen during the morning session.
Melbourne's Albert Park plays host to the first round of the season on March 25.