Pep Guardiola claimed Manchester City were "really, really poor" as Basel condemned them to their first home defeat in 15 months on Wednesday.
The Premier League leaders were beaten 2-1 by the Swiss side after allowing their intensity to drop in the second leg of their Champions League last-16 tie.
It was not enough to prevent City progressing to the quarter-finals on the back of a 5-2 aggregate success but Guardiola, who made six changes, was frustrated with his side's lack of urgency.
Guardiola said: "From tomorrow we will be happy to be in the quarter-finals for the second time at this club. We are new in that position, so of course we are so happy for that.
"The first half was quite good but in the second half we forgot to attack, we forgot to play. We just passed the ball.
"Passing the ball means passing to move the opponents and attack. To pass for itself is nothing. The second half was really, really poor. We just passed for ourselves and that is not football."
Aside from the overall result of the tie, there were some other positives for City on the night.
Gabriel Jesus, starting for the first time since suffering a knee injury on New Year's Eve, ended a personal goal drought stretching back to November when he opened the scoring.
Guardiola said: "It was important he played 90 minutes. He fought but he needs rhythm. When you are out for a long time you need the rhythm to come back.
"Of course the goal he scored will be good for his confidence."
Teenager Phil Foden also impressed having been handed a starting opportunity alongside veteran Yaya Toure.
Guardiola said of the 17-year-old's performance: "It was good. In the second half, with Leroy (Sane), he was the only one who tried to be aggressive and tried to do something.
"The other ones just passed the ball. That's why we don't create the feeling we can score a goal."
Guardiola did not want to predict how far his team might be able to go in the competition.
Speaking at his post-match press conference, he said: "We are so happy to be in the next stage. We will see the draw. When you are in the quarter-finals, at that level, all the teams will be so tough and demanding. We will try to be ready."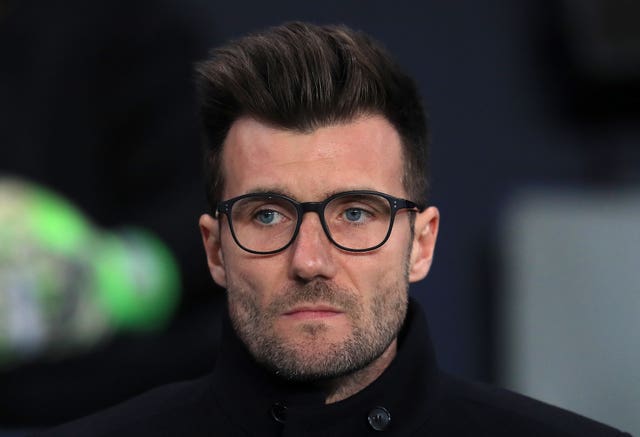 He said: "The draw has to go right but, in terms of quality and momentum, this team is clearly for me one of the top two or three teams in the world."
Wicky was pleased with the response of his players after the 4-0 loss in the first leg. Goals from Mohamed Elyounoussi and Michael Lang secured victory on the night.
He said: "It wasn't an easy situation but they produced a really good performance. I'm really happy and proud."