Pep Guardiola could be seen removing his yellow ribbon in the dugout shortly before his Manchester City side took on Stoke on Monday night.
Last week the City boss was fined £20,000 and warned as to his future conduct after accepting a charge of "wearing a political message" in relation to the ribbon, which Guardiola wears in support of imprisoned politicians in his native Catalonia.
Guardiola has argued wearing the symbol is not political but accepted it is in breach of the FA's rules.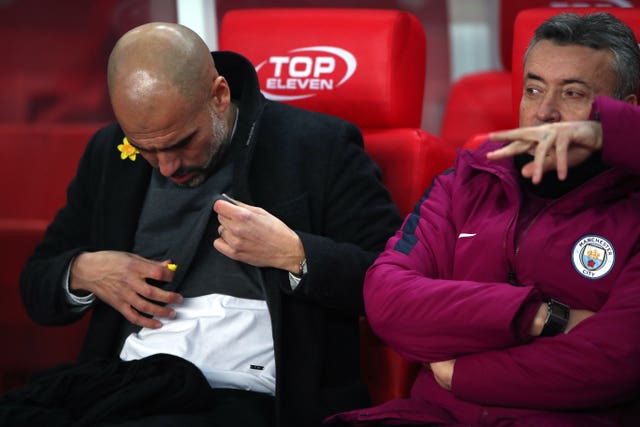 Asked about the ribbon in that press conference, Guardiola said: "I respect the FA. I don't agree, but I have to respect it. They allow me to wear it before and after the game, so it's here now."
Guardiola was wearing a yellow daffodil during the match, in common with counterpart Paul Lambert and all other Premier League managers this weekend, to raise awareness for the Marie Curie charity.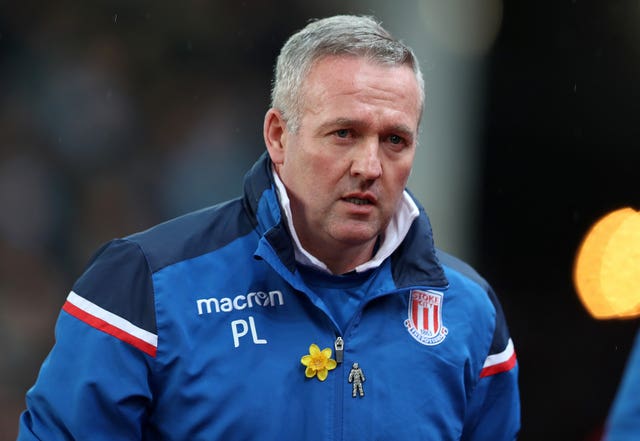 Guardiola has said he will continue to wear the ribbon for pre- and post-match media commitments, as is permitted. The FA's kit and advertising regulations refer specifically to the technical area during games.