Lionel Messi will never leave Barcelona as he is perfectly at home, team-mate Sergio Busquets said on Tuesday.
Messi's first goal in nine games against Chelsea in last month's Champions League last-16 first leg gives Barca a slender advantage ahead of Wednesday's return at the Nou Camp.
Asked whether he can imagine Messi being prised away from Barca by a Premier League club, Busquets said the Argentina playmaker has few reasons to leave.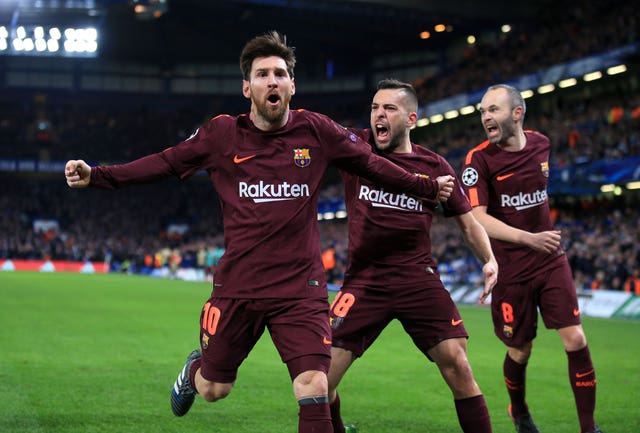 "I think he feels at home here," Busquets said. "When you feel at home with all the things you have here – this is a big club, with good players next to you, you win different trophies, this is a good project, economically he's doing well.
"All of this is positive. It's difficult to find this in other places.
"We know the Premier League is a spectacular league. We would like to play there, but if you take all the positives and all the negatives, it's very difficult to leave Barcelona.
"If you feel at home and you're from Barcelona it's difficult to change."
Messi last week became a father for a third time, missing the win at Malaga last Saturday as a result.
He said: "He's going to be OK and more motivated than he usually is. He's going to be more relaxed.
"I hope he's going to be perfect and will play as he usually plays. He always makes the difference."
Andres Iniesta could also return from a hamstring injury, which will be assessed in the hours before kick-off.
Barca boss Ernesto Valverde says Iniesta will only be selected if the Spain playmaker is fully fit.
Valverde said: "Well, he played a big part of the training session yesterday without a problem. We'll see how he feels today and decide.
"It's a very important game. It's down to the player. It's a game you can only play if you're 100 per cent."
Busquets says Barcelona would settle for a goalless draw to advance to the last eight – and is wary of the Blues scoring.
Busquets said: "We don't want to speculate, although 0-0 would be a good result. If they score we will be really suffering for that."
Valverde knows Chelsea's counter-attacking ability, with players like Eden Hazard and Willian, mean Barca must capitalise on any dominant spells.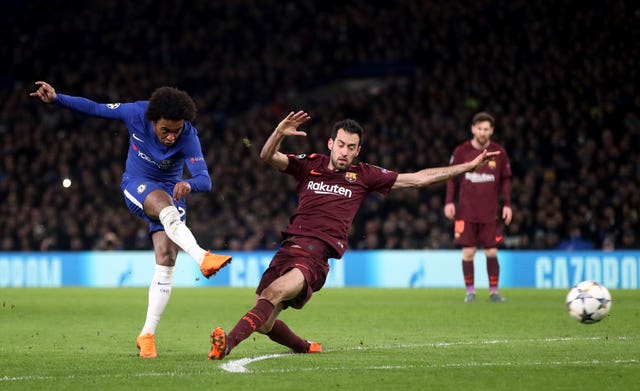 He said: "We will try to find a secret formula. I don't think we have it, but just to keep working, keep pushing, keep trying.
"(But) it's a double-edged sword. We cannot be on top of them for the whole match, because the last season they were the team with the best counter attack in the Premier League."
Willian scored in the first leg and has five goals in five games. Valverde knows the Brazilian is a danger for Barca.
"He's been playing really great with Chelsea," he said.
"He's finding the back of the net easily. He's a player we have to take into account. When players of that quality are on a good streak they can score easily."