Eddie Jones has been left embarrassed after footage emerged of the England head coach referring to Ireland as the "scummy Irish" and Wales as a "little s*** place".
The video shows Jones giving a talk on leadership for Fuso, the Japanese parent company of England sponsors Mitsubishi.
It was uploaded by Fuso to YouTube in July last year but has only come to light before Saturday's final round of the 2018 NatWest 6 Nations when England will face Ireland at Twickenham.
Jones apologised for his comments on Wednesday evening and admitted his choice of words was inexcusable, saying he was "very sorry". The Rugby Football Union said it would apologise to the Irish and Welsh unions.
"We will get that back, don't worry, we have them next year at home, we will get 'em back!"
Earlier in the talk, Jones discusses Japan Under-20s losing to their Welsh counterparts 125-0 shortly after he took over as Brave Blossoms head coach in 2012.
"Wales. Who knows Wales? Are there any Welsh people here? So it's this little s*** place that has got three million people. Three million!" he said.
In his apology, released by the Rugby Football Union, Jones said: "I apologise unreservedly for any offence caused – no excuses and I shouldn't have said what I did. I'm very sorry."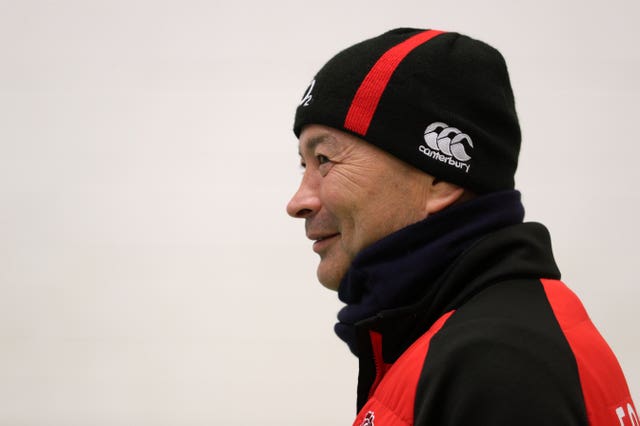 An RFU spokeswoman said: "Eddie has apologised for his inappropriate remarks, and the RFU is also very sorry for any offence caused and will apologise to the IRFU and WRU."
England ceded the Six Nations title they have held for the past two years with a round to spare after losing 22-16 to France in Paris last Saturday. They could finish as low as fifth if they lose to Grand Slam-chasing Ireland.
Two successive defeats have seen the team's progress stall under Jones, who since taking over in 2015 has masterminded a record of 24 wins from 27 Tests.
Ahead of Wales' Six Nations clash against France in Cardiff on Saturday, a Welsh Rugby Union spokesman declined to respond to the comments from Jones.