Uncapped Nick Pope, James Tarkowski, Alfie Mawson and Lewis Cook have been called up by England manager Gareth Southgate for the friendlies against Holland and Italy, the Football Association has announced.
But just three months ahead of the World Cup finals, the Three Lions boss has taken the bold step of omitting experienced defenders Chris Smalling, Gary Cahill and Michael Keane.
Star man Harry Kane's ankle injury compounded a selection headache for the Three Lions boss who has selected a 27-man squad for the games.
Injured England squad regular Tom Heaton has this season been replaced impressive by Pope in Burnley's goal, while Tarkowski has provided assured cover in front of him.
Swansea defender Mawson has enjoyed another impressive season, joining uncapped Cook, captain of last summer's Under-20s world champions, in the squad. The Bournemouth midfielder was brought in as a late replacement in November and could now make his debut.
Jack Wilshere, who last played for his country in the Euro 2016 exit to Iceland, has been rewarded for his form and game time at Arsenal, while Southgate has selected Joe Hart despite his lack of minutes at West Ham.
Southgate remains fully focused on preparing his team for the World Cup despite the current political tensions between the UK and tournament hosts Russia.
Southgate said: "Clearly it's a really serious matter and it's developing very quickly. But my job as the England football manager is to concentrate on the football and prepare the team.
"As far as all my briefings and information is, we're preparing to go to the World Cup, there's no doubt in our mind that's what we should be doing.
"And the only thing at this stage that is of highest importance is the safety and security of our players and absolutely of our travelling supporters. They're the things we're focused on really.
"I think it's a matter that's completely out of my control really. We are desperate to go to a World Cup and that's where my remit ends on that matter."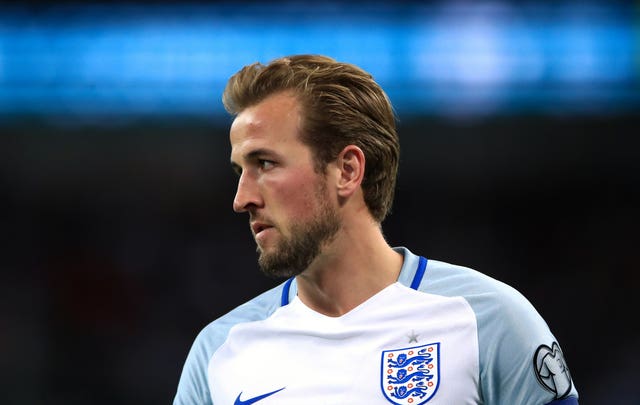 He added: "I think the medical reports we have are that for sure he'll play well before the end of the season.
"You never want any player to experience injury and of course Tottenham have some very big matches coming up. It's a disappointment for us not to have Harry with us.
"But I think of the 14 matches I've had in charge he's only actually been available for six and within those six he's scored seven goals. So there's an indication of his importance and his standing for us. Having said that, we've had to cope without him and it's important we're able to cope without him because you never know what's going to happen in football.
"And in those other matches, the likes of Daniel Sturridge, Marcus Rashford and Jamie Vardy have all stepped forward and scored important goals – and Jermain Defoe."
On Pope, Southgate said his form had been "excellent" and made it worth taking a closer look at him in case England lose a senior goalkeeper.
Southgate said it was "probably a very difficult call" to drop Cahill, who has captained England in the past. The England boss said the Chelsea defender could win back favour before the World Cup, adding: "I think there are a few players not in this squad who are certainly not out of our mind."