Liam Livingstone remains unlikely to figure in the first Test against New Zealand, but he has made an instant contribution to the series by delivering a "kick up the backside" for his team-mates.
Uncapped Livingstone was the only batsman to do himself justice on the final day of the pink-ball warm-up match at Seddon Park, hitting 88 in an otherwise flawed England performance as Joe Root's team lost 14 wickets for 319 runs.
Livingstone was a saving grace in his first match in whites for his country, scoring freely but without undue risk against a New Zealand XI – while several more established Test batsmen registered far fewer runs despite the luxury of having two innings.
Batting coach Graham Thorpe conceded that the majority were disappointed with their performance as only Livingstone, with his 13 fours and a six from 113 balls, and Joe Root – who mustered an unbeaten 50 at his second attempt, after being lbw for a single first time round – could feel remotely satisfied.
"The first two sessions were indifferent for us, but it was about getting the guys up to speed and making them aware they've got a Test next week," Thorpe told Sky Sports.
"It's the challenge of a short Test tour.
"A few of them will be disappointed they didn't spend longer at the crease, but Liam Livingstone played very well."
Thorpe confirmed Livingstone is still a long shot to make his Test debut in Auckland, or Christchurch.
"He's not in the potential starting XI," he added.
"But he's shown the head coach what he's capable of, and that's what you want.
"His innings is also a kick up the backside for the other players."
"It was a bit of a tough day really," said the 24-year-old Lancashire captain.
"Because this is quite a short series, we were taking this as the first Test match and play it as though it was a Test … use your gameplans as though you were playing in that first Test of a three-game series.
"That was how I approached it."
"But a few of us have got what we wanted out of the day.
"Obviously a few boys have still got another two days to go – so I hope they can get what they need from those."
As for his own short-term ambitions here, he is not about to get ahead of himself.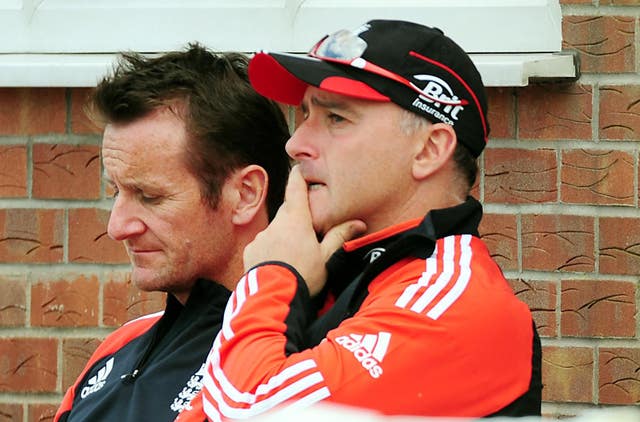 "I'm trying to keep an open mind – open eyes, open ears and learn off the best players in the world – which is what we've got in our dressing room."
After his first lesson, however, it was a case of the masters needing to learn quickly from their pupil in time for next week.