Jose Mourinho embarked on an extraordinary 23-minute defence of his Manchester United record, telling critics to get real in the wake of their shock Champions League exit and appreciate the challenge of toppling Manchester City.
The Portuguese also stressed the importance of "football heritage", highlighting what he inherited when the Old Trafford giants turned to him in 2016 in a bid to restore the success achieved under Sir Alex Ferguson.
The results were immediate as United lifted the Europa League, EFL Cup and Community Shield in his first season, but the FA Cup is the only silverware they can realistically achieve this term given City's 16-point Premier League lead.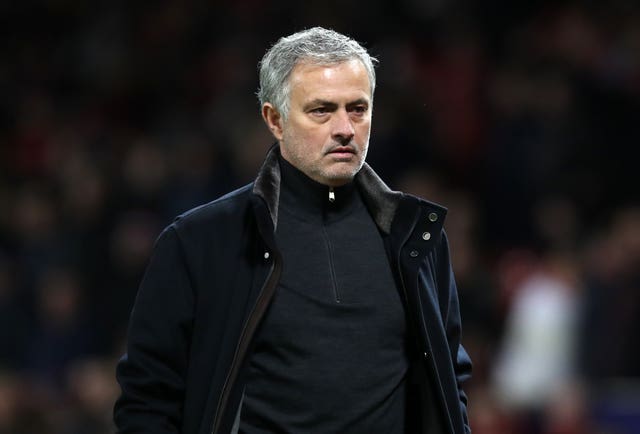 "Hello, hello, I'm alive, I'm here," he told journalists in an exaggerated fashion as he entered Friday's press conference, answering the first four questions in a standard manner before one on the fans' reaction to the Sevilla loss brought an extraordinary reaction.
"Fans are the fans, and the fans have the right to have their opinions and to have their reactions," Mourinho said.
"But translation, word by word is something like football heritage and what a manager inherits is something like is that the last time Manchester United won the Champions League, which didn't happen a lot of times, was in 2008. The (last) final was 2011."
Then Mourinho, using pre-prepared notes, went through each of United's European seasons since that final against Barcelona in detail before attention turned to the Premier League and wider matters.
Mourinho also highlighted City's recent success, name-checking some of their established players, before adding: "Do you know how many of United players that left the club last season? See where they play. Where they play, how they play, if they play. That's football heritage."
An initial wide-ranging 12-minute rant to broadcasters was followed by intense questioning over expectations at United.
"Look, we try but the reality is that some clubs, they were ready to win," Mourinho said.
"But to say that if the clubs are in a better situation than us, if they stop to invest in everything and we do invest, I would say we are side to side.
"But if they are in a better situation than us and they keep investing the same or more than us, it's difficult. It's as simple as that. It's difficult."
But United invest far more than a club like Sevilla, so while falling short to City is one thing going out to the Spanish side is quite another.
"We are going (out) to a side that has a huge tradition in knockout competitions, we are going (out) to a side in the Spanish cup final…
"Do you think Sevilla didn't have players that would play direct in my team?
"I cannot name them because if I name them their agents will jump with happiness and they will say 'price tag', this and that. In Sevilla, there are many players that would play in my team.
"In my dictionary, which is the dictionary of life, a person with a lot of ideas can be an ideologist or idealist, or an idiot.
"The people, they listen to the ideologists and they also listen to the idiots. And that's life."