Daniel Ricciardo has called on Red Bull to deliver a championship-winning statement of intent at Formula One's season-opening Australian Grand Prix – but fears Lewis Hamilton's Mercedes team will still be the sport's leading force.
Red Bull started last season off the pace of both Mercedes and Ferrari, but ended the campaign with two victories from the last six rounds after Ricciardo's team-mate Max Verstappen won in Malaysia and then Mexico.
Home favourite Ricciardo will head into Melbourne's Albert Park opener hopeful that Red Bull have continued to take strides over the winter as he bids to secure his first podium finish in front of the Australian crowd.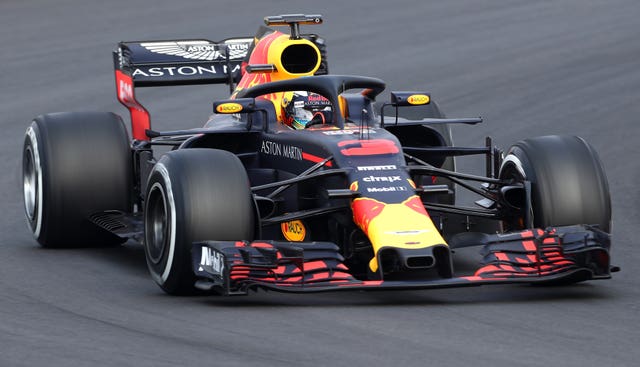 "There's a lot more confidence within the team," Ricciardo said. "Every year we have worked hard to build a fast car, but come testing we have not really had a lot to show for it, but this winter we had a bit more.
"I still feel like the top three teams will be Mercedes, Ferrari and us. I hope it's a bit more compressed but Mercedes will probably turn up this weekend and they'll be the ones to beat.
"For us to have a strong weekend, however, would set a statement for the year and show that we would be fighting for the championship. It would be awesome to get off on the right foot."
Ricciardo could have the pick of Mercedes and Ferrari with Valtteri Bottas and Kimi Raikkonen both respectively signed to only one-year deals.
And the Australian has vowed to do his talking on the track with the potential of a lucrative switch, to another of the sport's top marques should he choose to seek pastures new, or indeed remain at Red Bull.
"At the end of the day the results are going to do the talking," added Ricciardo, who is set to enter his fifth campaign with Red Bull.
"For any of us out of contract I believe the driver who is going to be in the hot-seat is not the person who does the best negotiating, but the one who does the best on track.
Ricciardo will be joined by Hamilton and Ferrari's Sebastian Vettel in the opening FIA press conference of the season in Melbourne on Thursday.
Hamilton and Vettel are set to go head to head in their battle to become only the third driver in F1 history – after Michael Schumacher and Juan Manuel Fangio – to win the championship more than four times.