Ryan Giggs has expressed his pride ahead of managing Wales for the first time – and admits he will be far more nervous than he ever was as a Manchester United player.
Giggs' reign starts in the China Cup on Thursday, when Wales play the hosts in Nanning to get the four-team tournament under way.
"I'm proud to be the Welsh manager and to be coaching this group of players," said Giggs, who was appointed in January, at a pre-match press conference on Wednesday.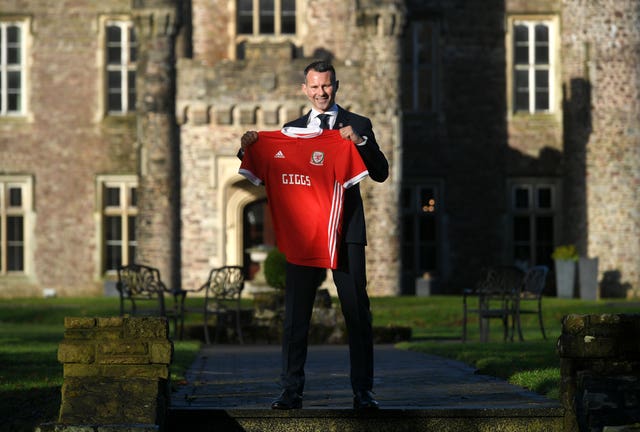 "I'm excited for the game. I've been in the job now over two months and this is why I took the job, for the football.
"I'll be much more nervous than I was as a player. I never really got nervous as a player, but coming into management is completely different as there are so many things to think about.
"As a player you're quite selfish and making sure you're doing your job within the team. But as a manager you are always thinking, 'Have you forgotten anything? What can be improved?'
"So it's about preparing the team as best I can with my staff, then you evaluate what you could do better and what you did well. It's completely different from being a player."
Giggs had four games in interim charge as United manager in 2014 before spending two years as Louis van Gaal's assistant at Old Trafford.

But this is his first permanent role in management and, asked about his philosophy, he said his intention was to "win games" – starting with the China Cup, which also features the Czech Republic and Uruguay.
"The most important thing is to win games. But in the right way, just like when I was a player," Giggs said.
"You want to play attractive football and entertain, but you have to do the basics like working hard as well.
"I'm lucky to inherit a side with a good team spirit, and every successful team needs to have a good team spirit."
The bulk of the Wales squad arrived in Nanning on Monday evening local time, while Gareth Bale – who played and scored for Real Madrid on Sunday night – arrived on Tuesday with Sunderland defender Adam Matthews.

Declan John, Tom Bradshaw, Marley Watkins and young goalkeeper Michael Crowe were also late in joining the 23-man squad.
"The preparation has been good," Giggs said.
"Obviously it's got difficulties with jet lag and players arriving at different times. But the hotel is good and the stadium is fantastic, so the preparations have gone as well as possible.
"We've got a tough game against a China team with a great manager (Marcello Lippi) I've come across many times when he was coaching Juventus.
"It's going to be tough not only because of the manager, but the fact it's China at home.
"We've watched videos and they are very aggressive, they play on the front foot."