Alex McLeish "called common sense" to be used in judgement after beginning his second tenure as Scotland boss with a 1-0 defeat by Costa Rica in a low-key friendly at Hampden Park.
McLeish handed debuts to Aberdeen defender Scott McKenna, Manchester United midfielder Scott McTominay, Fulham playmaker Kevin McDonald and Swansea striker Oli McBurnie, on loan at Barnsley, while Jamie Murphy came on with four minutes to go to earn his first cap.
Scotland were beaten by a Marco Urena goal, scored after only 14 minutes of a lacklustre first-half.
The hosts improved after the break but to no avail and now turn their attention to the friendly in Hungary on Tuesday night.
McLeish said: "I would expect common sense to prevail.
"I was a bit disappointed with the first half but much more pleased with the second.
"There was a lot of changes, five new caps, not a rhythm, five days of training, some of the guys didn't train a couple of the days because of Sunday games.
"There was not a lot of fluidity between the teams and you have to take that into account.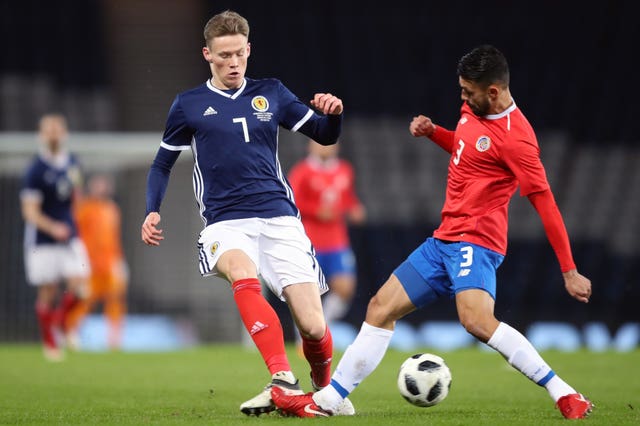 "It reminds me of when you are playing a League Cup game and you rotate your squad and it looks a marvellous team on paper and you find they don't quite have the rhythm of the guys who have been playing regularly.
"Although we had five days together we need to be together a lot longer to get a feel for each other and rhythm like Costa Rica certainly have, they have been together a couple of years."
McLeish will analyse the game before deciding on his team for the Hungary game.
The former Aberdeen and Scotland defender, who won seven games and lost three during his first spell as national team boss in 2007, said: "I went tonight with some people who were familiar with each other within the team.
"Some of it worked, some of it didn't. Thank goodness it is not a competition.

"That is obviously not good enough for competition but again there is a process.
"I want my Scottish record to be good.
"I am disappointed with the defeat. The second-half chances, possibly we should have had a draw out of it at least but there is the difference.
"We will keep striving and try to nullify the perspective that it is the same old Scotland.
"We have to show everybody that is not the case by having good performances, not only competitive performances but winning performances.
"It is easy to talk but we look for big improvement."