Dejected Joe Root needed time on his own to come to terms with his crushing late dismissal which so dented England's hopes of saving the first Test.
Stuart Broad had no opportunity to speak to his captain before facing the press at close of play following a brilliant piece of bowling from Trent Boult – with what turned out to be the final ball of day four at Eden Park.
Root (51) tried to lead by example as England seek an improbable stalemate in a match which began with their embarrassing first-innings collapse to 58 all out.
After his duck, one of five from England first time round, he completed a 121-ball half-century only to receive a brutish blow to his right index finger just before stumps – and then, after receiving lengthy treatment, gloved the next menacing short one down the leg-side to the wicketkeeper.
It left England 132 for three, 237 runs short of making the Kiwis bat again, and up against it to bat out 98 more overs to salvage a stalemate.
Asked how Root had taken the late setback, Broad said: "I've not seen him – I think he's still sat in the toilet.
"We were watching from the viewing area, (and) he came straight in and put his bat down and went straight into the back room."
Root shared a second-wicket stand of 88 with Mark Stoneman (55) as England overcame the early loss of Alastair Cook, after Henry Nicholls (145no) top-scored in the hosts' 427 for eight declared.
Broad added: "Trent Boult has got a bouncer bang on … I think it was a really good short ball, at the left shoulder.
"Maybe I'm in the bowler's union, but you've got to credit him sometimes – good bouncer to rap a batter on the finger, and then a good follow-up – well bowled."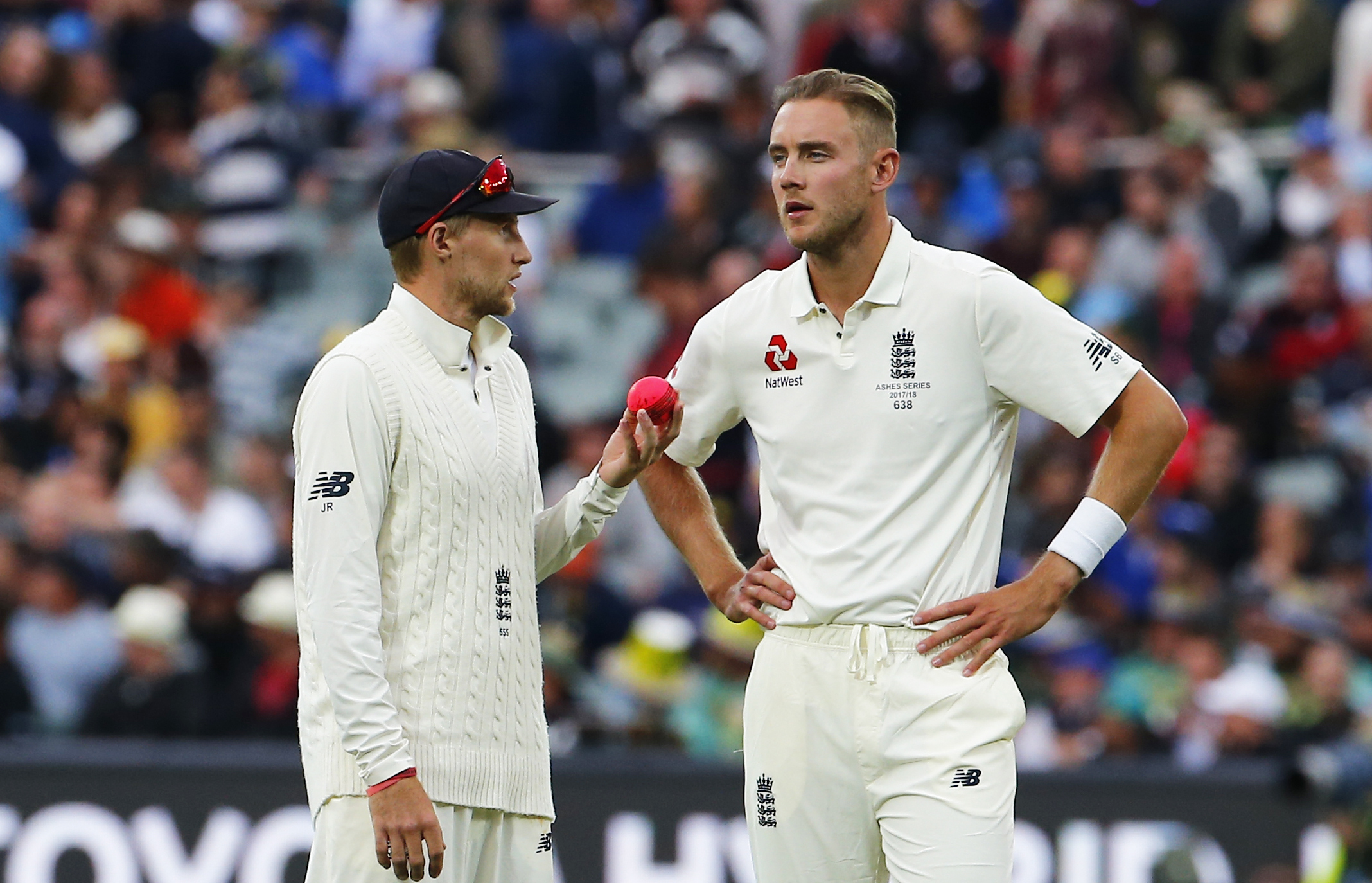 "It was a real shame to lose Joe to the last ball of the day," he said. "We all felt it, after he'd played so brilliantly as well.
"But it proves there are runs to be had out there. We've got to play our natural games for the start of the day – and then if you get yourself in a position where it is completely 'shut up shop', you can adjust to that."
England still believe they can avoid defeat.
"It's certainly do-able," said Broad.
"If you'd said at 20 for seven, or 27 for nine (on day one), there was a chance of drawing the game, we'd have bitten your hand off.
"It's not a minefield. If we show the discipline that our batsmen did today, and get a bit more luck, then we've got a great chance.
"We'll need a hero tomorrow.
"Five years ago, Matt Prior was the hero with a hundred, and someone's got that chance tomorrow."
Nicholls understandably sees things slightly differently, and senses the pitch will increasingly favour the bowlers.
"It seemed a bit more up and down, variation in bounce when the ball is a bit harder," he said.
"It's going to be a good test to take seven wickets on day five to win a Test match."