Dawid Malan is prepared to believe Australia's bowlers were unaware of Steve Smith's ball-tampering plot.
England batsman Malan regularly had to counter spells of brilliant reverse-swing in Australia's 4-0 Ashes victory this winter.
Captain Smith, his deputy David Warner and opener Cameron Bancroft have since been engulfed by controversy and flown home in disgrace from Australia's tour of South Africa.
They face the likelihood of lengthy bans from Cricket Australia, after Smith admitted a pre-meditated attempt to alter the condition of the ball during the third Test in Cape Town.
Television cameras showed Bancroft taking potentially abrasive tape out of his pocket while handling the ball, but Smith insists the plan was limited to a "leadership group" in his team.
CA has censured only three players – with coach Darren Lehmann absolved – despite claims from many expert pundits that others must have been aware.
Lehmann was expected to speak for the first time since Smith and Bancroft's admissions, at a press conference in South Africa on Wednesday.
Malan, meanwhile, is prepared to accept the explanation put forward by Australia.
"I think if a bowler gets the ball and it starts swinging, I'm not sure they're going to be asking too many questions," he said.
"Who knows and who doesn't know, that probably varies from team to team – if other teams do things like that, I don't know.
"(But) they've said their leadership group. If that's the way they did it, that's the way they did it."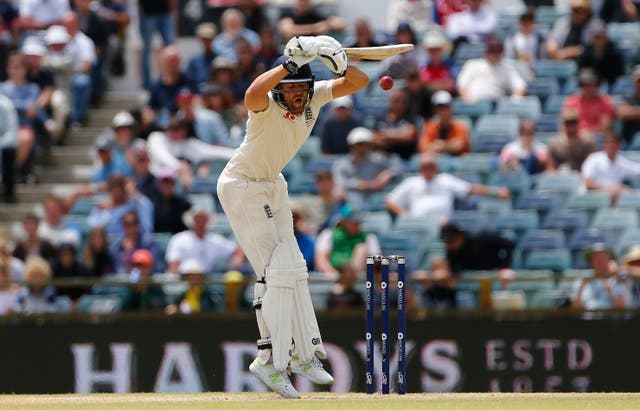 "I think every time the ball starts reversing quickly, no matter which team you're playing against, you always ask the question.
"But sometimes you get the ball reversing quicker than other times – and if we don't get it reversing, we always just look (at each other) and go, 'Oh well, they must be doing something to it'.
"That's just natural (reaction), but there have never been times where we've walked off the field and looked at players and gone, 'Ah, we think he's doing something (with the ball) – we think that one's doing something'."
There are no mutterings on England's tour of New Zealand, where conventional new-ball swing has put them in danger of setting an unwanted record.
After Trent Boult and Tim Southee bowled them out for just 58 in the first innings in Auckland, on the way to a resounding home victory, England must hit back in the second and final Test to avoid series defeat.
If they do not win in Christchurch, it will be for a 13th away Test in succession, dating back to October 2016, the worst sequence in their history.
Reflecting on their Eden Park collapse, he said: "It was disappointing, (and) a bit embarrassing.
"We just weren't up to the task on the first day… it was really poor.
"In the second innings we went out there and showed a lot of fight – and that's the fight we need to be showing in every single innings we play here."
He does not believe this is the time for a technical overhaul, though.
"Alastair Cook has scored 12,000 (Test) runs playing from the crease – and he's not going to change it now really, is he, just because a couple of people have said he plays from the crease.
"He's got to stick to what works for him, what's true to him, and everyone has to do exactly that.
"(Then) if you get dropped, or the team loses, you have to look at the runs in the column – and say, 'Did you score enough runs or not?'"