Australia return to a cricket field on Friday with the furore surrounding the ball-tampering scandal continuing to cast a huge shadow.
A remarkable day in the history of the Australian game saw Steve Smith and Cameron Bancroft – two of the three players involved – hold emotional press conferences and coach Darren Lehmann announce his resignation on Thursday.
The International Cricket Council also announced a wide-ranging review into player behaviour and punishment, wealth-management company Magellan cancelled a three-year sponsorship deal with Cricket Australia and Somerset announced Bancroft would not be joining them this summer as planned.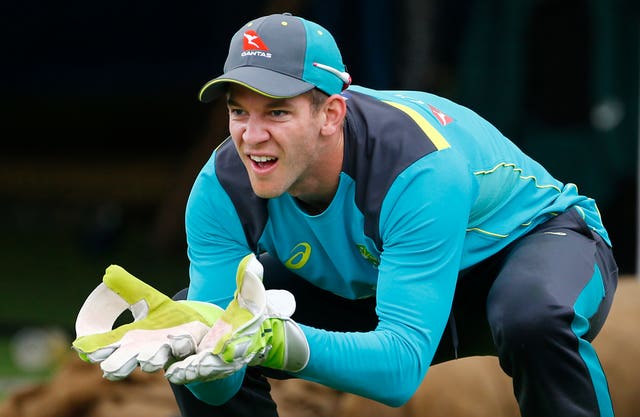 Australia trail 2-1 in the four-match series, which has been an ill-tempered affair throughout, after collapsing to a 322-run defeat in Cape Town as the ball-tampering scandal unfolded last weekend.
Matt Renshaw may have to open the batting having been urgently flown in from Australia along with Glenn Maxwell and Joe Burns.
Bancroft, axed skipper Smith and deposed vice-captain David Warner – the instigator of the whole sorry affair – were sent home in disgrace having been hit with lengthy bans by CA.
Smith, banned for a year, spoke to media as he arrived in Sydney while Bancroft, given a nine-month suspension, did likewise in Perth. Both were reduced to tears as they reiterated apologies.
The controversy erupted when cameras spotted Bancroft applying an object to the ball, later revealed to be sandpaper, and then concealing it down his trousers.
Smith, 28, said he took "full responsibility" for a "serious error of judgement" and broke down when he spoke about the effect of the saga on his family.
He added: "I'll do everything I can to make up for my mistake and the damage it's caused.
"I know I'll regret this for the rest of my life, I'm absolutely gutted. I hope in time I can earn back respect and forgiveness."
Bancroft, 25, felt he had "let everyone down in Australia".
He also conceded that he had lied at the weekend when he initially claimed the sandpaper was tape with grit from the pitch stuck to it.
"I panicked in that situation, and I'm very sorry," he said.
Following this Lehmann reversed an earlier decision not to resign by announcing he would be standing down after the match at the Wanderers.
Lehmann, who says he had no prior knowledge of the plot, said: "I'm ultimately responsible for the culture of the team. After reviewing Steve and Cameron's hurting, it's only fair that I make this decision."
Warner is still to speak in detail about events but said he would do so "in a couple of days" as he arrived in Sydney with his wife and children.
"As you can understand, it has been a tough and emotional time for my wife and the kids," the 31-year-old said in a video shown on Sky Sports News.
He added on Twitter that the ill-fated plot which he had devised was a "stain on the game".
"Mistakes have been made which have damaged cricket," he wrote. "I apologise for my part and take responsibility for it."
CA chief executive James Sutherland, who insisted he remained "absolutely committed" to his job in the wake of the scandal, offered the three players the support of the organisation following their "life-changing mistakes".
South Africa captain Faf du Plessis, himself twice found guilty of ball-tampering, said he had texted Smith with a message of support.
"We are not sitting in a glass house thinking that we are better than them," he said. "It was a mistake that was made and they must move on now."