Conor McGregor is wanted by police for questioning after he gatecrashed the UFC 223 media day and appeared to be involved in violent scenes.
A New York City Police Department spokesperson has told Press Association Sport the force wants to speak to the 29-year-old after a chaotic incident at the Barclays Center in Brooklyn.
On the day he was stripped of his UFC lightweight title, McGregor and an entourage turned up at a press conference for Saturday's event, headlined by Khabib Nurmagomedov and Max Holloway.
Footage quickly emerged on the Instagram story of undercard fighter Felice Herrig – captioned 'Conor McGregor causing trouble'.
Police said a "hand truck" was thrown at a bus taking fighters away from the venue, injuring one person.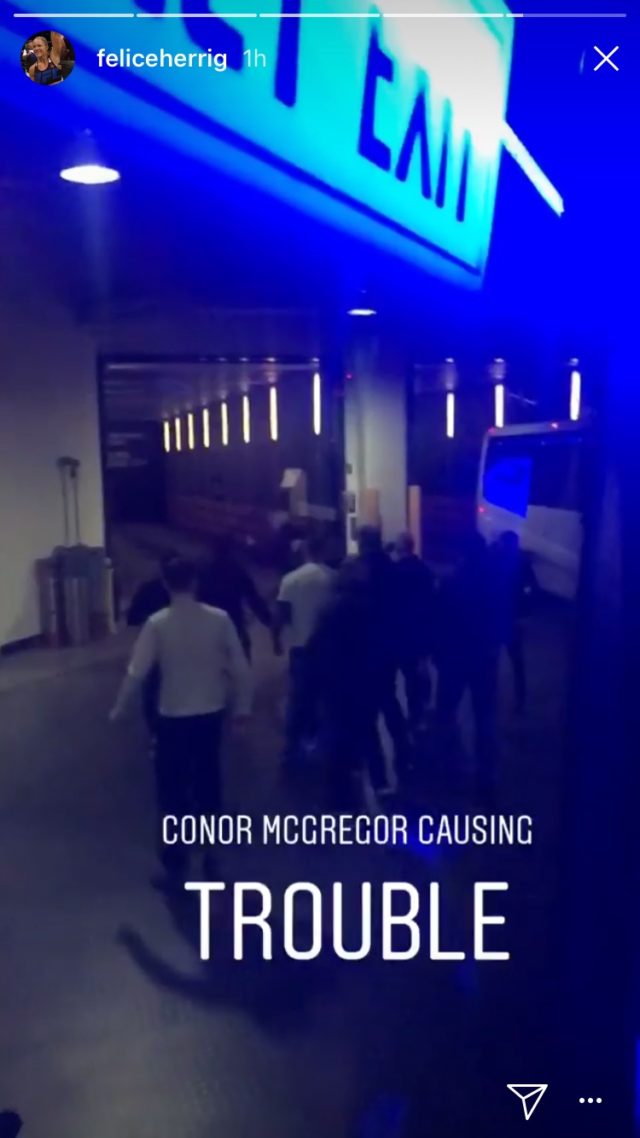 Reports quickly said a warrant had been issued for his arrest, but a NYPD spokesperson told PA: "There is no arrest warrant, he is wanted for questioning regarding an incident that took place earlier today at the Barclays Center."
The ugly scenes were condemned by UFC president Dana White, a long-time advocate of McGregor's, who called the incident "one of the most disgusting things that's happened in the history of the company."
Giving an interview to ESPN correspondent Brett Okamoto, White said he believed McGregor and "20 guys" were given access to the area of the arena where UFC 223 fighters were boarding a bus after the press conference.
White claimed "trash cans" had been thrown and that fighter Michael Chiesa had suffered a cut face.
The scenes came at the end of what had already been a rough day for McGregor as he lost his lightweight title.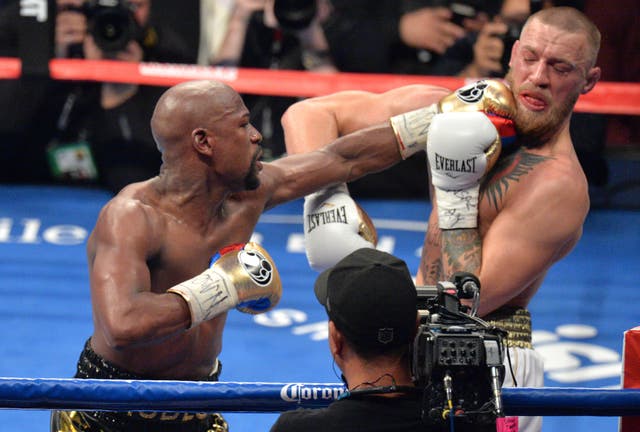 McGregor initially delivered a brief and to-the-point reaction on Twitter before later gatecrashing the UFC 223 media day, sparking chaotic scenes.
He originally posted on Twitter: "You's'll strip me of nothing you's do nothing c****" with the Barclays Center trouble following later.
McGregor, who was beaten in a boxing match by Floyd Mayweather Jr in August 2017, the last time he fought, had been expected to have his crown taken from him for some time.
Number one Tony Ferguson, who held the interim title in his absence, has been booked to fight Nurmagomedov on four occasions, but the bout is yet to take place.
Nurmagomedov will now face featherweight champion Holloway, with the winner claiming McGregor's crown and the interim belt becoming null and void when a new champion is decided.