Cricket Australia chairman David Peever insists now is not the time for "witch hunts" and chief executive James Sutherland continues to retain the full support of the board.
An independent review is to examine cultural and governance issues following the ball-tampering scandal against South Africa.
An investigation by CA found three players – Steve Smith, David Warner and Cameron Bancroft – were involved in a plot to manipulate the ball in the Cape Town Test.
Details of the review, which were announced by Peever on Friday, will consider whether any "wider cultural, organisational and/or governance issues should be addressed".
While Peever accepted "this has happened on our watch and clearly we accept responsibilities", the chairman stressed no one should be singled out for blame.
"James Sutherland's position is not under review. He continues to retain the full support of the board," Peever said at a press conference.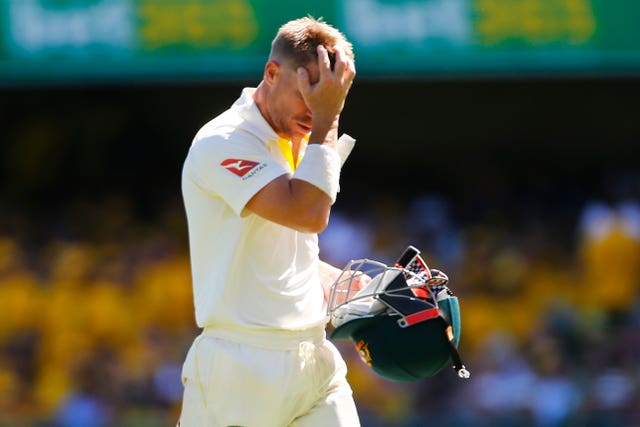 "Our task is now to work through this problem and make sure cricket (in Australia) comes through it much more strongly.
"We are all going to come under the microscope in terms of what is occurring back in the organisation which might have contributed to this – but I can tell you circumstances like this are not the time for witch hunts.
"I know people in these circumstances call for everybody to be sacked – clearly that is not going to solve any problems.
"What we must do now is work on the issues we have and we take responsibility for fixing them and making them better."
While Peever wanted to focus on "moving forwards," the CA chairman continued to be pressed on Sutherland's role.
"I know that when the time comes for James to make a decision about what he wants to do in regards to his role in Cricket Australia, he will be remembered as one of the best servants of cricket in this country."
Former Test batsman Rick McCosker will lead a separate, player-driven process to consider a "charter" that sets out standards of behaviour and expectations of Australian men's teams.
Peever said: "We don't want anything like this to ever occur again… and are confident important steps announced today will go a long way towards that.
"It is our job now to fix this issue and rectify any lost faith out there in the Australian community."
Ex-captain Smith has been banned for a year, along with former vice-captain David Warner, while opening batsman Bancroft has been suspended for nine months. Head coach Darren Lehmann, meanwhile, resigned in the wake of the scandal.
Peever stressed the cricket authorities in Australia will all work together to "wrap the structures around these young men" as they looked to "rebuild their careers and come back stronger".
When asked if he thought Smith would one day return to captain the Baggy Green, Peever said: "The door has been left open by our announcement. Steve, nevertheless, has a long road back…
"It is a long journey because their lives have been turned upside down."