Tottenham boss Mauricio Pochettino says there is no good time to play Manchester City despite it being a desperate 10 days for the champions-elect.
Pep Guardiola's men come to Wembley for a Saturday night kick-off on the back of three successive defeats, which saw them dumped out of the Champions League by Liverpool and miss the chance to seal the Premier League title by beating rivals Manchester United.
They cannot get the job done at the national stadium due to United playing on Sunday, but victory would put one hand on the trophy.
City were the last team to beat Spurs in the Premier League, way back in December, and Pochettino says they will be worthy winners.
"I think we are going to play the best team in England," he said. "They deserve to be at the top.
"They were the most consistent team, playing with fantastic players of course and fantastic coaching staff and fantastic manager. They deserve a lot of praise.
"We can talk about only an accident, results in different competitions. I think we can talk about the game they lost twice against Liverpool and one against United, but when you watch the games always they were alive.
"Always just a very small detail that put the game for one or another side.
"For me Manchester City is a massive challenge to play against them and they deserve everything and a lot of praise.
"It's still not over, the Premier League, it's nearly over, but we can say City were the most consistent over the whole season."
If Spurs were to make it four successive defeats for Guardiola's side then they would further cement their top-four position and even enhance the possibility of finishing second.
"In football until you get or you achieve what you want, never in football is it over until the end," he warned. "I think we need to keep pushing, winning games and a massive three points against Manchester City.
"I think it's still a lot of work to do until the end. You cannot underestimate clubs like Chelsea, Arsenal, different clubs, big clubs that can win every game.
"You need to keep focused on winning games and points and in the moment when mathematically it's what you want, then of course in that moment it's over."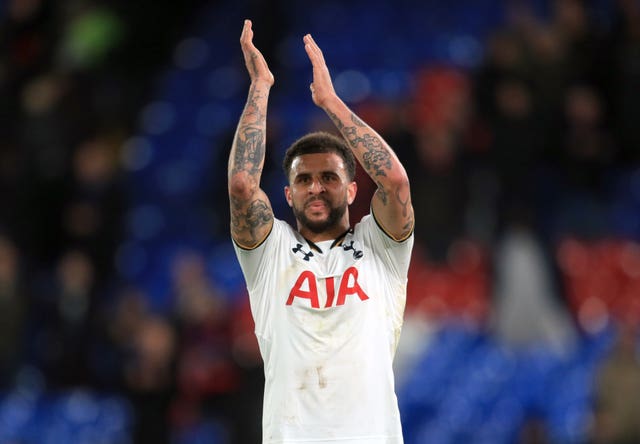 Rose has a minor calf problem, while Winks is in Qatar getting treatment on a troublesome ankle injury.
A familiar face returns with City in the shape of Kyle Walker, who left Spurs in the summer.
Pochettino insists he deserves a warm reception, though he may not get it.
"It's natural sometimes for the fans to be disappointed when they love some player and the decision is to move," the Argentinian added.
"But I think after seven or eight months after that thing happened he deserves a good reception from the fans.
"I think the fans love him, (they were) disappointed in the moment that he left, but he deserves a good reception from the fans."