Antonio Conte insists context is everything when comparing his Chelsea record to that of Jose Mourinho.
Conte completed his 100th match in charge with Thursday's 2-1 Premier League victory at Burnley, amassing his 65th win in the process.
Mourinho, the man he replaced, managed 72 victories in the same time span but Conte insists it has been harder to manager Chelsea in his era.
"I could do better – this is my mentality. For sure this is a good stat. Mourinho is 72? But we are talking about a good manager," Conte said.
"This is a different era in the history of the club. There are differences between now and then and I have to consider this.
"I won the title with Juventus after two seventh places. When you win the title this way, it's a great achievement.
"Last season we won the title after 10th place and when you win the title in this way, it's a great, great achievement.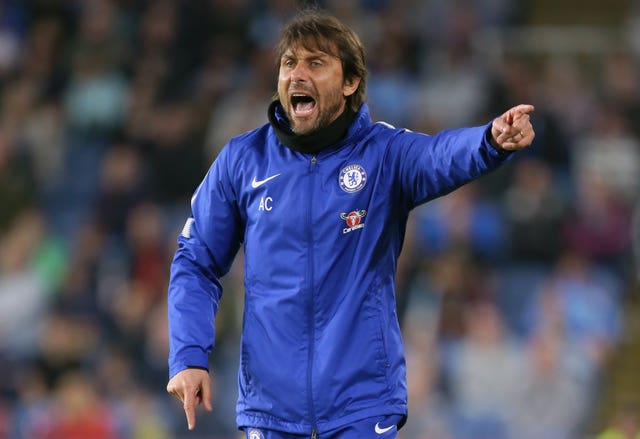 The win at Turf Moor has left Chelsea five points adrift of the Champions League positions with four games remaining and Conte is refusing to give up on overtaking Tottenham in fourth place.
"There is an important gap between us and Tottenham," Conte said.
"It won't be easy because it will depend on other results, in this case Tottenham's results, and we also have to try and get three points from every game.
"But the only way is to keep hope until the very end and try to play with the same desire and will we showed against Burnley and in the second half against Southampton.
"With this desire and will to fight and to get a good result, we have this possibility."
Chelsea interrupt their push for Champions League football with Sunday's FA Cup semi-final against Southampton at Wembley.
Conte paired Alvaro Morata and Olivier Giroud together in attack for the first time at Burnley and the experiment could be repeated against Saints.
"I was very pleased with the performances from Giroud and Morata. It was the first time I have played with two strikers with these characteristics," Conte said.
"In the past for many reasons it wasn't possible to try this option, but now I know that I have this option. Now it could be a possibility for Sunday's game that I play with these two strikers. The two of them worked so hard with and without the ball.
"Our target was to bring more players into the box because sometimes when we have only one striker we have difficulty to fill the box when we cross."