Arsene Wenger's long reign as Arsenal manager will end next month.
The 68-year-old announced on Friday that he will step down at the end of the season.
The Frenchman moved to Highbury back in 1996 and delivered some of the best football the early Premier League had seen as he led Arsenal to three titles during his tenure.
The unbeaten 'Invincibles' season of 2003-04 will forever be remembered but that would deliver the last of those league crowns, as a fallow period followed.
Moving to the state-of-the-art Emirates Stadium tightened the purse strings as Arsenal were caught and surpassed by the likes of Chelsea and Manchester City – the newly-crowned champions a massive 33 points clear of the Gunners at the time of Wenger's surprise announcement.
His position has come under intense scrutiny over the past 18 months due to repeated failings in the Premier League and Champions League.
Wenger has lifted the FA Cup in three of the last four seasons but that has not been enough to appease some supporters.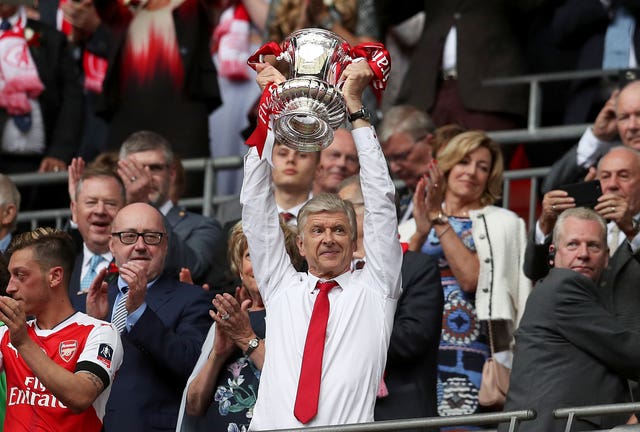 "After careful consideration and following discussions with the club, I feel it is the right time for me to step down at the end of the season," he said.
"I am grateful for having had the privilege to serve the club for so many memorable years.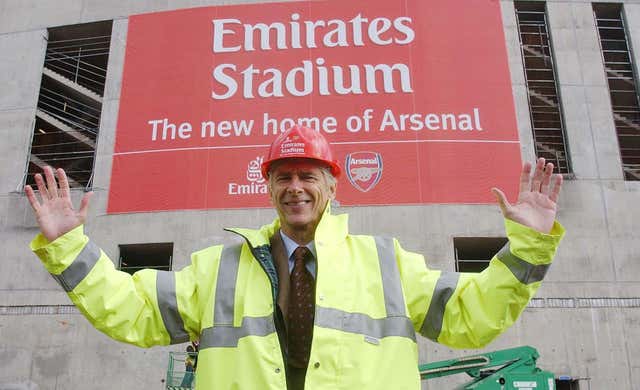 "I want to thank the staff, the players, the directors and the fans who make this club so special.
"I urge our fans to stand behind the team to finish on a high. To all the Arsenal lovers, take care of the values of the club. My love and support for ever."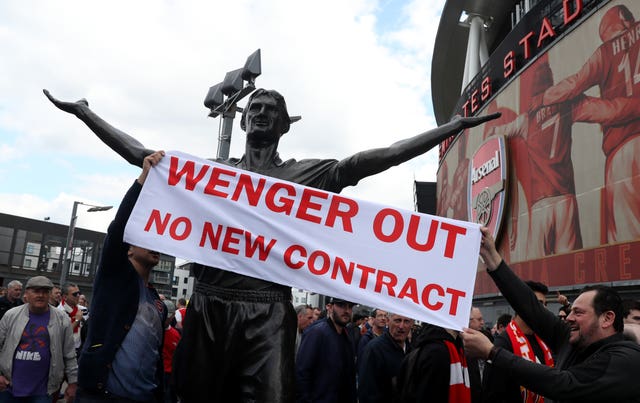 Arsenal have won just seven away matches on the road in all competitions this season.
He was handed a new two-year deal last summer amid a groundswell of supporters calling for him to leave but failed to deliver the mandate of building a "sustained title challenge".
He will now be hoping to go out on a high with Europa League glory, as majority shareholder Stan Kroenke paid tribute to the outgoing boss – before insisting the club will build on what he leaves behind.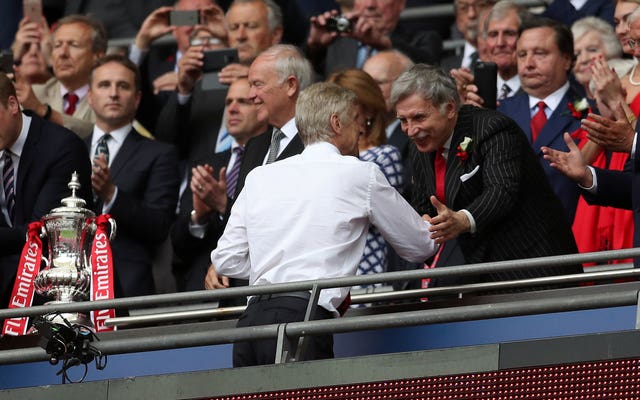 "One of the main reasons we got involved with Arsenal was because of what Arsene has brought to the club on and off the pitch.
"His longevity and consistency over such a sustained period at the highest level of the game will never be matched.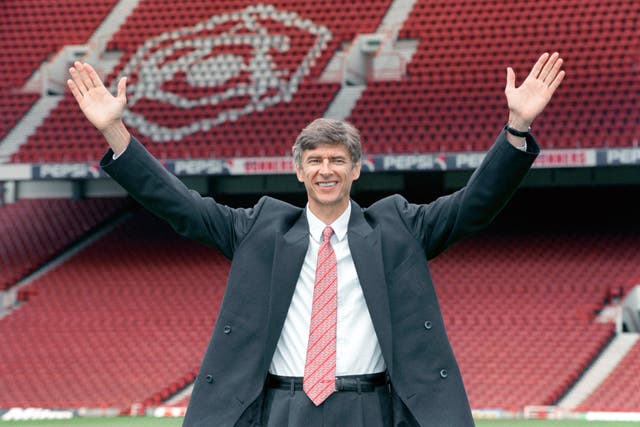 "He has also transformed the identity of our club and of English football with his vision for how the game can be played.
"We have high ambitions to build on Arsene's remarkable tenure and to honour his vision by ensuring that Arsenal competes for and wins the biggest and most important prizes in the game."
The club confirmed Wenger will continue as normal until the end of the season, with speculation over who will replace him expected to be rife until an appointment is announced.