Sam Allardyce has given the strongest indication yet he will lead Everton next season following a planning meeting with majority shareholder Farhad Moshiri.
Allardyce met Moshiri in London on Thursday and revealed the summit was about forming plans for the future, dampening speculation that there might be a parting of the ways this summer.
Some sections of the club's support have grown increasingly dissatisfied with the style of football under Allardyce, but he is confident of getting the chance to continue his work at Goodison Park.
"We discussed the plans for next season with Farhad," he said ahead of Saturday's Premier League trip to Huddersfield.
"I think that we've got some clarity going forward now. The ins and out of players is a pure wait-and-see basis. We've had a discussion in that manner and try to move forward at the end of the season as quick as we can."
Asked if that meant that all parties were 'on board' for next season, he added: "Didn't I just say that? For clarification, yes."
The 63-year-old addressed questions over his style, suggesting he gets a raw deal from the same pundits who laud Atletico Madrid boss Diego Simeone for his organisational abilities.
It is hard to escape the feeling that Allardyce is stung by criticism of his work on Merseyside, having led to the Toffees to the relative comfort of eighth place.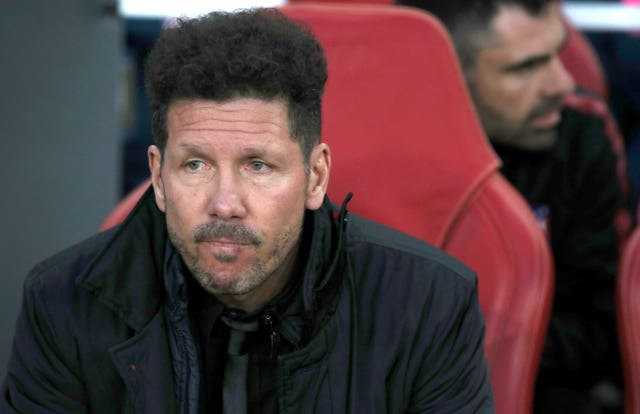 "What is entertainment? Entertainment is the master of defence in Europe: Diego Simeone," he said.
"Is that entertainment? He's called the master of his trade… I think they've only conceded four goals at home all season and he's called the master of defence.
"I'm seen as defensive and negative. It seems to be a running trend. Not for the players here but for Sam Allardyce. I can cope with that, I do my job to the best of my ability and I've always tried to be honest with everyone in how I do it and why I do it.
"You're never satisfied as a manager, you always want the team to be better, to achieve more, to win more, but overall I'm pretty satisfied."
"If none of them make it that leaves us pretty limited, but we're hopeful two of the three will come into selection," Allardyce said.