Arsene Wenger admits it will be "strange" to come up against Alexis Sanchez at Old Trafford on Sunday.
The Arsenal boss gave the green-light to Sanchez leaving for Manchester United in January in a straight-swap deal with Armenia international Henrikh Mkhitaryan.
Sanchez, 29, was running down his contract at the Emirates Stadium and would have been able to walk away for free at the end of the season.
Once it became clear he would not be signing a new deal, Arsenal acted to bring in Mkhitaryan as Sanchez joined Jose Mourinho at Old Trafford.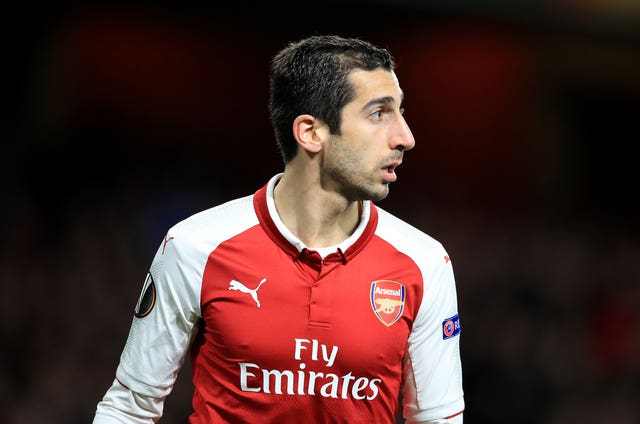 The 68-year-old announced last week he will step down in the summer after over 21 years in charge, Sanchez labelling Wenger a "football master" as he paid tribute to his lengthy tenure.
Now, however, the Chile forward will want to ruin his former manager's farewell tour – with Wenger conceding it will feel unusual to have Sanchez on the opposing side.
Asked if it will be a little strange coming up against the former Barcelona man, Wenger told arsenal.com: "Of course. The only thing that has not changed is the colour, that is still red.
"It's strange for me to see him in a different shirt because he had a strong bond with the club and of course he was here for a few years. He did extremely well for us."
While Sanchez is all-but certain to start against his former employers, Mkhitaryan is struggling to be fit to return to United with his new team-mates.
A knee injury has left the 29-year-old on the sidelines since April 5 and, if he is close to a return, the chances are Wenger will wrap him in cotton wool for Thursday's Europa League semi-final second leg meeting with Atletico Madrid.
Mkhitaryan has starred in the Europa League – winning it last season at United and turning in strong performances since his move to Arsenal – and could be key to Arsenal securing safe passage to the final after a 1-1 draw in London.
While on the periphery under Mourinho, Mkhitaryan quickly became an integral part of Wenger's plans, with the Frenchman pleased to land the wideman in exchange for Sanchez.
"At the time he (Sanchez) did not accept our contract offer and the best possible way where we could get something from his departure was to make an exchange for the player of the quality of Mkhitaryan," he said.
"For him, it was a move to another big club. Overall, both parties had interest to do what happened."