Skipper Scott Brown insists Celtic are "going to get better" after they clinched a seventh successive Ladbrokes Premiership title with a 5-0 win over Rangers at Parkhead on Sunday.
Rangers, who lost 4-0 to Celtic in the William Hill Scottish Cup semi-final two weeks ago, were swept away again on a day of celebration in the east end of Glasgow.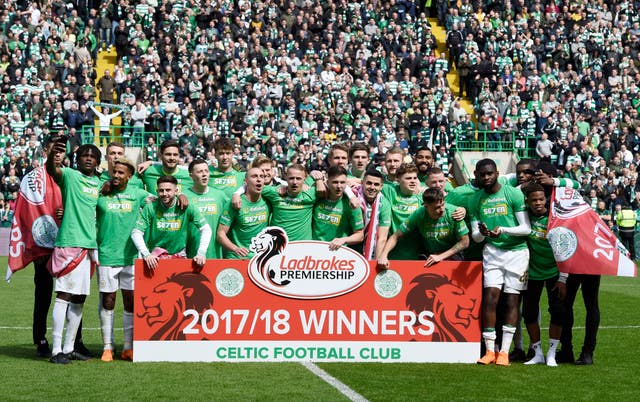 Brendan Rodgers' side  are now a Scottish Cup final win over Motherwell away from recording successive domestic trebles for the first time ever and Brown, who has won eight titles with Celtic since signing from Hibernian in 2007, said: "We are going to get better.
"There is a lot more time now to focus on training.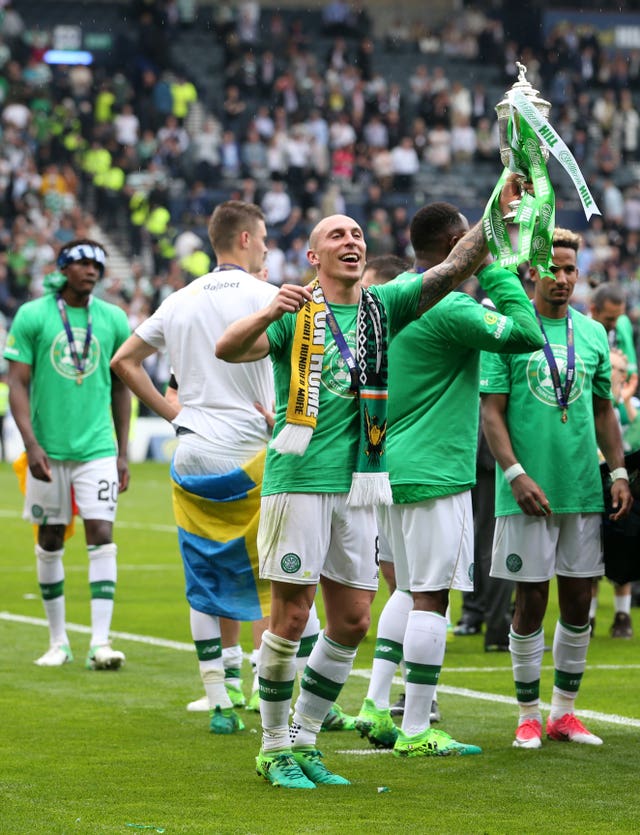 "It was all about the way we played. Take nothing away from Rangers we were outstanding from start to finish.
"We would have taken a couple of more goals but 5-0 at home to win the league is outstanding."
Rodgers claimed the league title win was better than last year, when they went unbeaten in 38 games.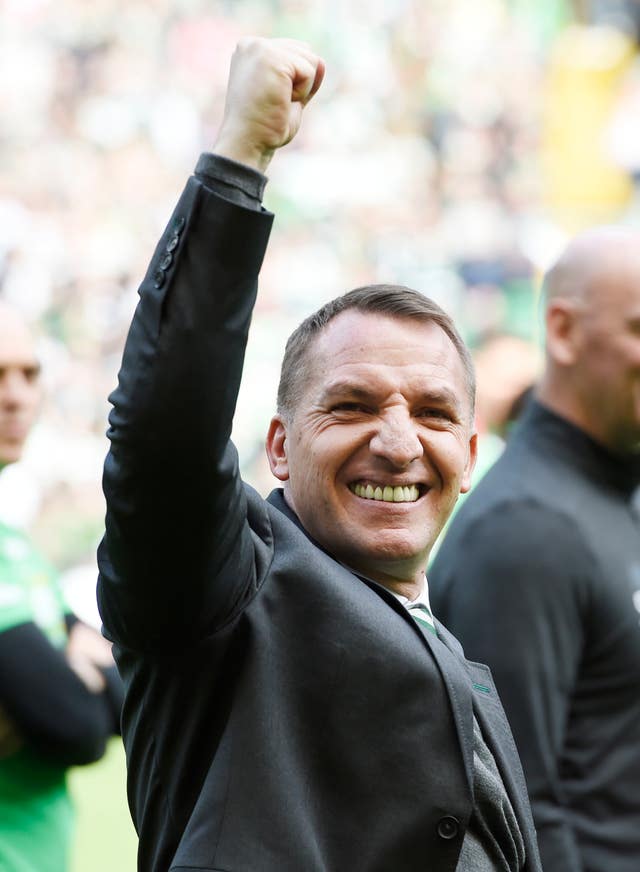 "OK, there was expectation of course but to then to have had that season and
to come into this season with virtually very little to break, and to go and
perform like we have done for quite a number of games under pressure, we have done really well."