Tyson Fury has spoken of his desire to remain "busy" from the point of his June 9 comeback until the end of his career.
His first opponent – at the Manchester Arena and after approaching three years' inactivity – will be confirmed next week and is expected to be the first of a minimum of three between now and the conclusion of 2018.
The 29-year-old recognises the need to shed the ring-rust that will have developed since he last fought when defeating Wladimir Klitschko in November 2015, and is also recovering his fighting weight after struggling with depression, taking cocaine and gaining several stones.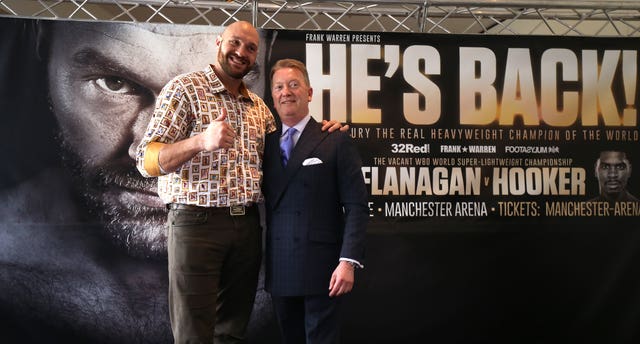 "Before I was a world champion I said 'I want to be a busy world champion'. (Then) they never got me another fight until nearly a year later, and I don't call that busy.
"I've had four fights in five years – that's terrible. I've never been active apart from my first year when I had nine fights.
"So at the tail end of my career rather than the beginning, I want to be very busy and active. A match-fit fighter is a dangerous fighter no matter who you are in there with. It's all experience and getting used to everything and putting on a show and display.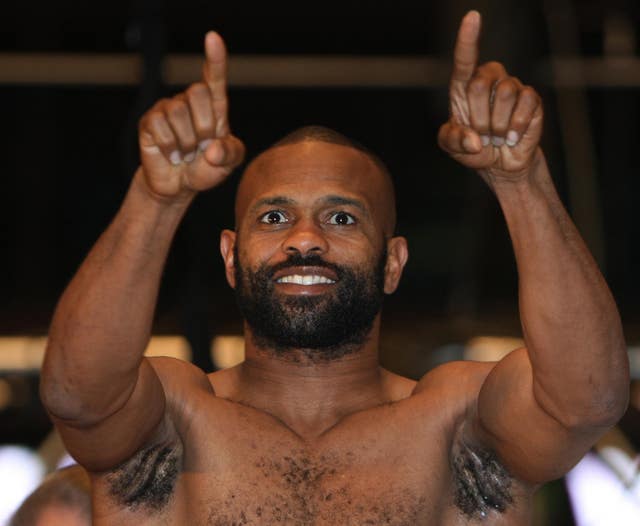 "I've got a very long boxing career ahead of me. Look at Bernard Hopkins, James Toney, Roy Jones Jnr (who all fought into the 40s). Boxing is my medicine."
Fury's comeback is being overseen by Frank Warren, who on Tuesday confirmed he would fight exclusively on BT Sport – a potential obstacle ahead of a hoped-for fight with Anthony Joshua, whose broadcaster is Sky Sports – and the promoter said: "He's going to be on shows (that) will have significant fights on. He needs to ease his way back in and get that ring-rust off."
Fury, regardless, insisted he was not specifically targeting fights with Joshua or Deontay Wilder – the reigning world heavyweight champions – and insisted they instead should be pursuing his status as the division's lineal champion.
"Titles are very unimportant to me," he said. "They need what I have. To be considered world champions of their era they have to beat me.
"Even when Mike Tyson was undisputed world heavyweight champion people didn't consider him the best until he beat (Michael) Spinks, who was the lineal champion. He had to beat Spinks.
"A lot of people can relate to the same problems I've been through; they know that if I can come through it anyone can.
"I box for those who are feeling down, depressed and sad and giving up on themselves. There's no need to give up – help is around the corner."