Arsene Wenger has revealed his surprise at the number of offers which have come his way since it was announced he was leaving Arsenal – and told the club to appoint his successor as soon as possible.
The Frenchman will step down as Gunners boss after Sunday's Premier League trip to Huddersfield, with Juventus coach Massimiliano Allegri reportedly now the first choice of the Arsenal board as his replacement.
Wenger will leave after almost 22 years at the helm and was handed an emotional tribute from the club following Sunday's 5-0 thrashing of Burnley, his final game in charge at the Emirates Stadium.
The 68-year-old has maintained he will take a break from football before deciding on his next move but revealed on Tuesday he has not been short of suitors since last month's surprise announcement.
Asked if he had received any offers, Wenger replied: "Yes, more than I expected!
"At the moment I focus on doing my job well. I didn't analyse anything or consider anything. I want to work well until the last day of my contract, and then after, I will rest a little bit and go from there.
"What is for sure is that I will be active. My brain demands work and is active. I have a huge experience of management and people management. Overall, I will work. What will I do? I don't know yet."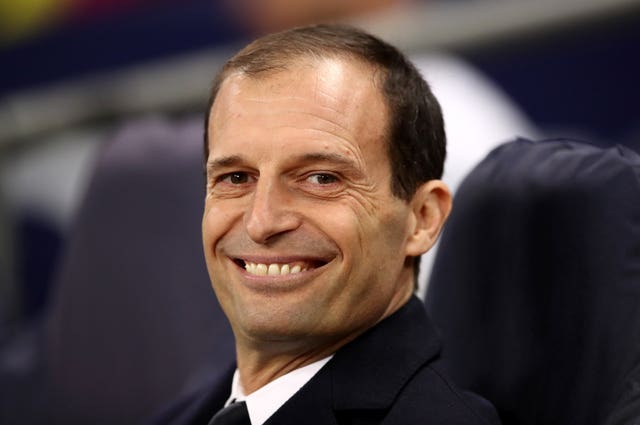 Allegri, who is set to deliver a fourth successive Serie A title with Juventus, is reportedly the front-runner but there is also talk that the likes of Carlo Ancelotti and Luis Enrique – both currently out of work – could also be targeted.
"I think the earlier, the better," Wenger said when asked if an appointment should be made ahead of the World Cup.
"People want hope and they need as well to prepare for the next season. I must say the squad doesn't need much, because there's a huge potential in there.
"There's a good spirit, a good basis. It needs two or three additions and this team will compete for the championship next year."
When pushed on whether he would approve of either Allegri or former Barcelona boss Enrique, Wenger added: "I know these guys are very competent and all good names.
"I will be like every Arsenal fan, I will wait until they've made a decision and then afterwards support the guy in doing well."
Arsenal's last two games of the season come on the road, with the club yet to take a point away from home since the turn of the year.
Wenger is set to depart with the club finishing in sixth, the lowest position of his reign, and with no silverware following their Europa League semi-final exit at the hands of Atletico Madrid last week.
"Koscielny is of course devastated because of course he has (had) surgery," he said.
"That means he will be out for six months. You will not see him before the end of December, or maybe the beginning of December at best.
"It's certainly the final year he would play for the national team, but you never know. He now misses the World Cup as well."
Mesut Ozil, Mohamed Elneny and Santi Cazorla are also all expected to miss the trips to Leicester and Huddersfield.