Gary Lineker believes England should "write off" any hopes of doing well in this summer's World Cup and blood some youngsters.
The Three Lions head to Russia next month hoping to improve on a dismal 2014 campaign in Brazil while also trying to eradicate an even worse Euro 2016 exit from the memory.
The likes of Harry Kane, Raheem Sterling and Jordan Henderson are all having fine seasons for their respective clubs but former England striker Lineker feels Gareth Southgate's side are still short of making a real challenge.
Southgate is set to name his 23-man squad on Wednesday and Lineker wants to see the likes of Ruben Loftus-Cheek, Trent Alexander-Arnold and Ryan Sessegnon make the cut, with Euro 2020 and the 2022 World Cup in mind.
"I would say this is an experience, take total pressure off them, say, 'It is all about experience, we are not going to do particularly well, we are not going to win this World Cup'.
"I think people will buy that because in four years' time we are going to be a serious force in world football, there's no doubt about that. We have got some great young players.
"Just write it off, we haven't realistically got a chance, you never know what might happen in tournament football, but we haven't currently enough world-class players.
"You need half of your team to be world class to be favourites in a competition like this and we haven't got that at the moment, but we will have that in four years and six years.
"Ruben Loftus-Cheek, Trent Alexander-Arnold, Ryan Sessegnon, bring them in and give them that little bit of experience.
"(Southgate should) choose his squad, have back-up and let those players go on holiday and know whether they're in or they're out. It's better for everyone. It'll help them focus."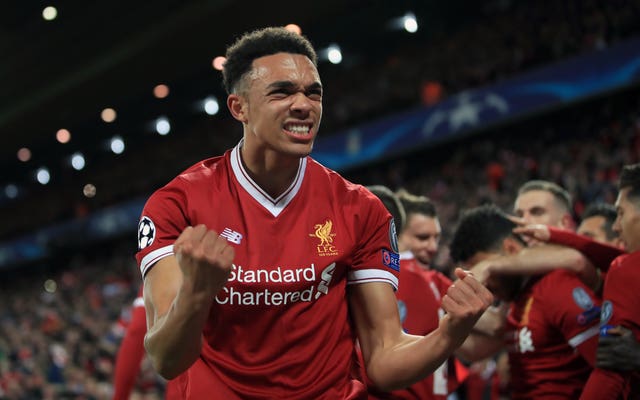 Former England defender Rio Ferdinand is a huge advocate of taking Alexander-Arnold.
"I'd take him, his Champions League form this year has been nothing short of breathtaking," he said.
"To go in there, a pressure cooker, playing at Anfield, the expectation levels of their fans. We have been there and he took to it like a duck to water."