Antonio Conte says he is a "serial winner" who "can't change" as he challenged Chelsea to back him or sack him after Saturday's FA Cup success.
Speculation has been rife all season that Conte will be axed as head coach this summer.
The Italian won the Premier League 12 months ago in his first campaign, only for the Blues to finish fifth this term, missing out on Champions League qualification.
A second trophy came at Wembley in what could be Conte's final match as boss, as Eden Hazard's penalty earned a 1-0 win over Jose Mourinho's Manchester United.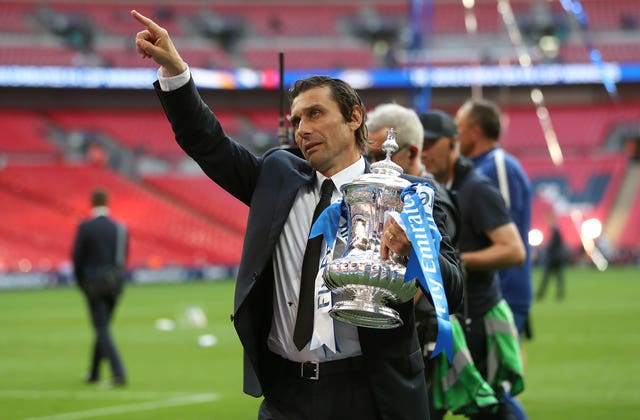 "If they want to continue to work with me, they know me. I can't change. My way is always the same: hard work and to build a strong mentality with my players.
"I can't change. I'm this. I'm this and I think my past speaks very clear as a player and as a manager. You can say what you want, but I'm a serial winner.
"I showed this in England in a difficult moment for the club, after 10th place (in 2015-16). I've showed this also today, because we found the right way to win this trophy.
"The decision to charge me (with the job), in two seasons I brought two trophies for this club."
Conte last summer signed an improved contract, but not an extension to the three-year deal agreed on his arrival which expires in June 2019.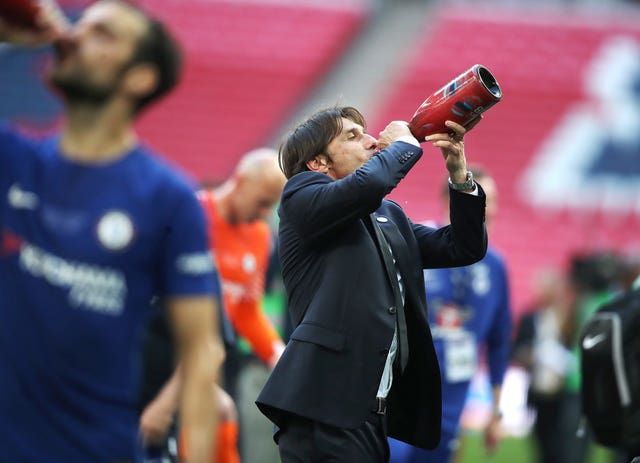 "As you know very well our job is not simple. I understand that the club can make a decision, a positive decision, a negative decision. I'm the first to understand.
"I'm the coach of a great, important club, in England and the world. It's right that the club demands of me a lot.
"There is also this possibility (that) with this group of players we did the maximum.
"I have great respect for my club. For sure we'll make the best decision. I'm the first to accept every decision for the future.
"After these two seasons I will always love this colour, these fans, this club. Also if my future must be in a different way."
Former Juventus boss Conte, who had won four successive league championships prior to this season, added: "When you are used to winning every season – don't forget I was used to winning every season – this type of season can try to create some problems in yourself.
"There are moments that you have a lot of questions for yourself. To win in this way this season gives me more satisfaction than my wins in the past."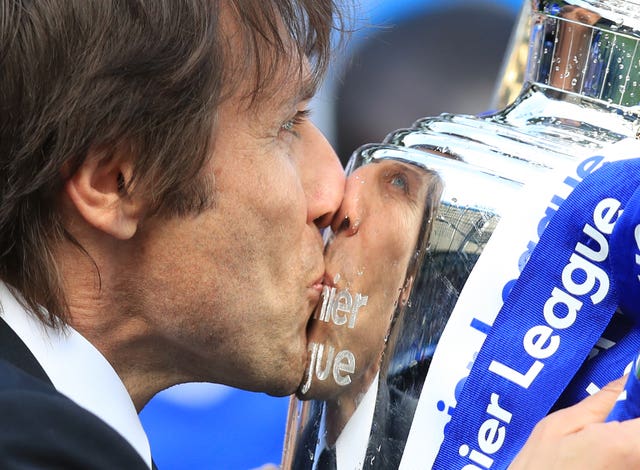 The United boss appeared to criticise striker Romelu Lukaku, who made himself available only as a substitute due to an ankle injury.
"When a player tells you he's not ready to play, that he's not ready to start the game, then the question is 'how many minutes do you think you can (play)?'
"How can I convince a player that is not ready to play?"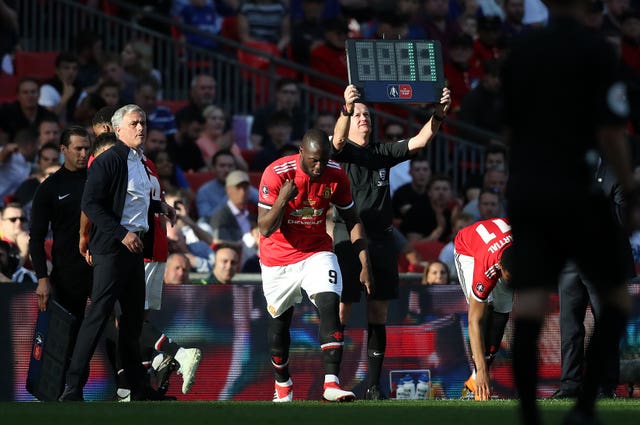 "Every defeat hurts, but for me personally the ones that hurt less is when you give everything and you go without any regrets," he added.
"I prefer to lose like today than lose like we did at, for example, Newcastle.  I leave my players happy with them. For me that's really important.
"When you play against a team so predictable it's quite easy to adapt to it.  I thought we wouldn't concede any goal in this match. But of course Hazard is a very good player and he created a penalty."