Paul Gustard has backed England to win the 2019 World Cup despite leaving Eddie Jones' set-up to to become Harlequins' new head of rugby.
Defence specialist Gustard will leave England's Test ranks after June's three-Test tour of South Africa, with head coach Jones now seeking a replacement.
The former Saracens coach will replace ex-rugby director John Kingston, with Quins now seeking a general manager to take charge of off-field affairs.
Gustard has backed England to keep progressing with minimal fuss however, insisting that Jones' men will still win the World Cup in Japan.
"There's always change with England and it's another opportunity for the team to grow," said Gustard.
"It's brilliant for me, for the opportunity that I've got.
"And I fully believe the team will continue to kick on and improve, and that on November 2, 2019 we'll lift the World Cup."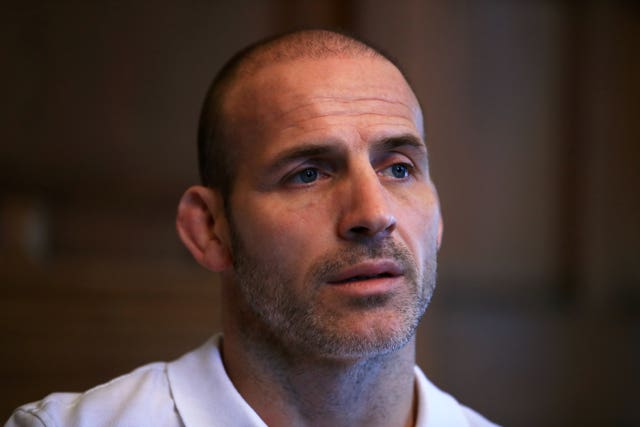 And so instead of further extending a deal that was set to run until the end of the World Cup, Gustard will now leave his England post and start work at Quins on July 1.
"The opportunity was just too good to turn down," said Gustard.
"It wasn't a job that I went out to seek, it wasn't a job that I was coveting.
"I was very happy in my role and was currently in negotiations with the RFU about extending my contract.
"And then an informal conversation led to where I am today. And I'm unbelievably excited about the opportunity to represent Harlequins.
"Whenever you make a decision you're always weighing up a lot of things.
"For me it came down to my career, my choice, my ambition to be a head coach.
"I believe I've been developing a skill set over the last 10 to 12 years that has put me in good stead.
"It's a difficult thing to walk away from your country, of course it is, but the opportunity to do this was just too good to turn down."
England lifted the Six Nations title in both 2016 and 2017, but slipped to a fifth-place finish this year.
England boss Jones gave his blessing for Gustard to move to Quins, confirming in an RFU statement: "I wish Gussy all the best at Quins.
"He is a talented young English coach and a very good choice for the role.
"He has made a big contribution to the England coaching team as our defence coach and I'm happy that he has this opportunity to develop and prove himself in a head coach role."
Harlequins chief executive David Ellis hailed Gustard's appointment as the Londoners bid to improve on this season's 10th-place Premiership finish.
"Paul has extensive experience at the highest levels with Saracens and England and is one of the most respected coaches in world rugby," said Ellis.
"We are very grateful to the RFU for its support and co-operation in releasing Paul early from his contract with England."