Jordan Pickford is ready to be England's penalty hero in Russia and is just as prepared to try his luck from 12 yards as he is to make a match-winning save.
Three Lions goalkeepers do not just carry the hopes of the nation with them when they land at a tournament, they also find themselves at the centre of the country's preoccupation with spot-kicks.
The English fascination with – and fear of – penalties dates back 28 years and includes six agonising defeats from seven shootouts.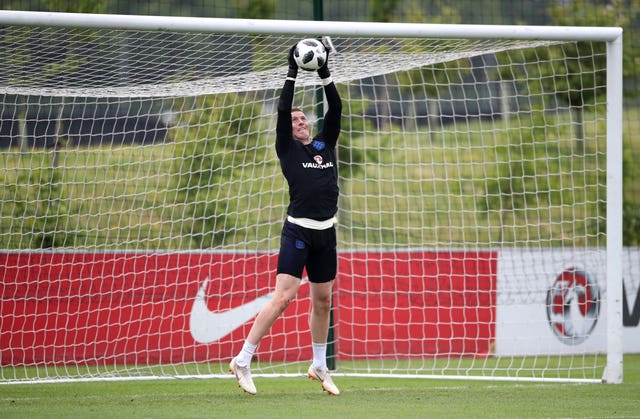 And while his main job would be keeping the ball out of the net, he will happily volunteer to strike one at this summer's World Cup.
"If I need to step up, I'll take one. I've got no issue with that," said the 24-year-old at St George's Park.
"Taking the (winning) penalty or saving one, I'll be happy either way. I've never taken one in a shootout but I'm always practising in training."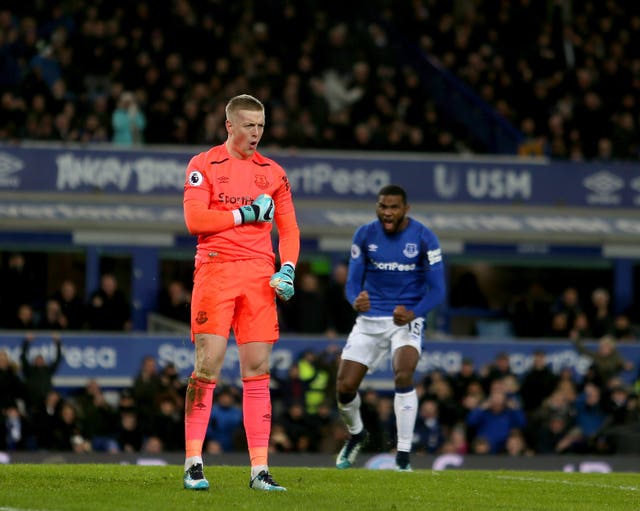 And Pickford's suggestion that he would like to follow suit is more than just idle hubris.
During the Under-17 World Cup in 2011, Pickford was primed to take his shot against Argentina when manager John Peacock switched him with team-mate Max Clayton.
"I was down as third to take one but the manager changed it so I dropped to seventh," he recalled, before swiftly noting Clayton "smashed it over the bar".
Pickford revealed Gareth Southgate's penalty preparations are already well under way, perhaps no surprise given he was personally guilty of a memorable miss against Germany in 1996.
England have already had mock shootouts, with players walking from the halfway line to recreate the matchday process.
Ultimately, though, there is no foolproof formula and in its absence, Pickford's confidence might be a valuable weapon.
"Behind the scenes we're doing a lot of work to get preparation for how we'd want to go about it," he said.
"There are a lot of good penalty takers here and we've been practising the last couple of days…it's been hard to save them.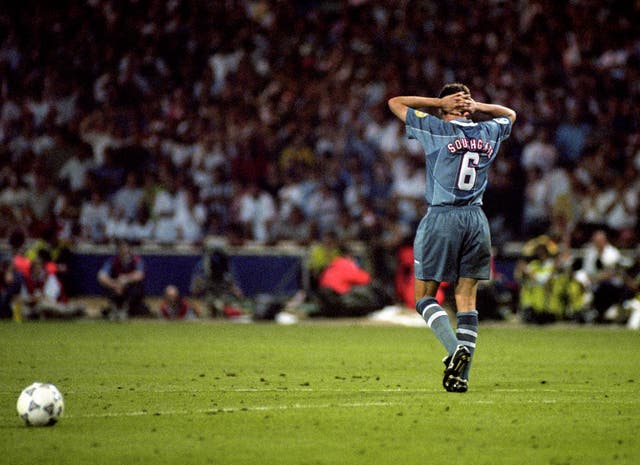 "If you get there you get there and if you don't, get the next one.
"If you save a couple you can be a hero but there's no pressure on you. I've saved a few penalties, I'm good at them."
Pickford is thought to be in a straight battle with Jack Butland to start in Russia, backed up by the uncapped Nick Pope, and will be hoping to get the nod against Nigeria on Saturday in England's penultimate warm-up.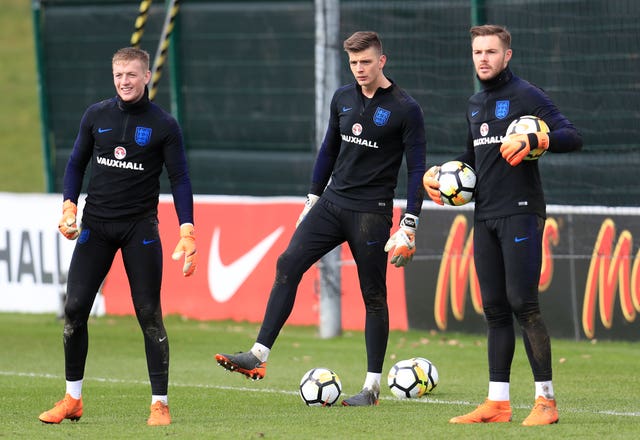 "We work hard on the training pitch. Me, Popey and Butland. We are all working hard and pushing each other, so it is all competition."
Pickford gave short shrift to questions over his diet, an issue which came up during his time under David Moyes at Sunderland but one he insists was never a major concern.
"I was always eating healthy, I wasn't going to McDonald's every week like the gaffer, Moyes, said at the time," he explained.
He does confess to favouring a pizza after a job well done and is hoping to enjoy a slice or more this summer.
"A nice pizza after three points isn't a bad way to have it," he said. "And we'd be having more than a pizza if we win the final."