Heroes of England's triumphant 1966 World Cup squad were among mourners on Wednesday at the funeral of Ray Wilson at Huddersfield Crematorium.
Wilson, who became a national hero as part of Sir Alf Ramsey's team when they were crowned world champions at Wembley, died last month aged 83. He was diagnosed with Alzheimer's disease in 2004.
"He was a lovely guy, a smashing guy," said former England team-mate and goalkeeper Gordon Banks. "He loved a joke and a laugh and that helped in the dressing room for an international match when you were feeling tight.
"He'd crack a joke or make fun out of something and that would help you to relax, which was so good.
"There are not too many people about like Ray, if you know what I mean. He really was a lovely guy and a super footballer as well."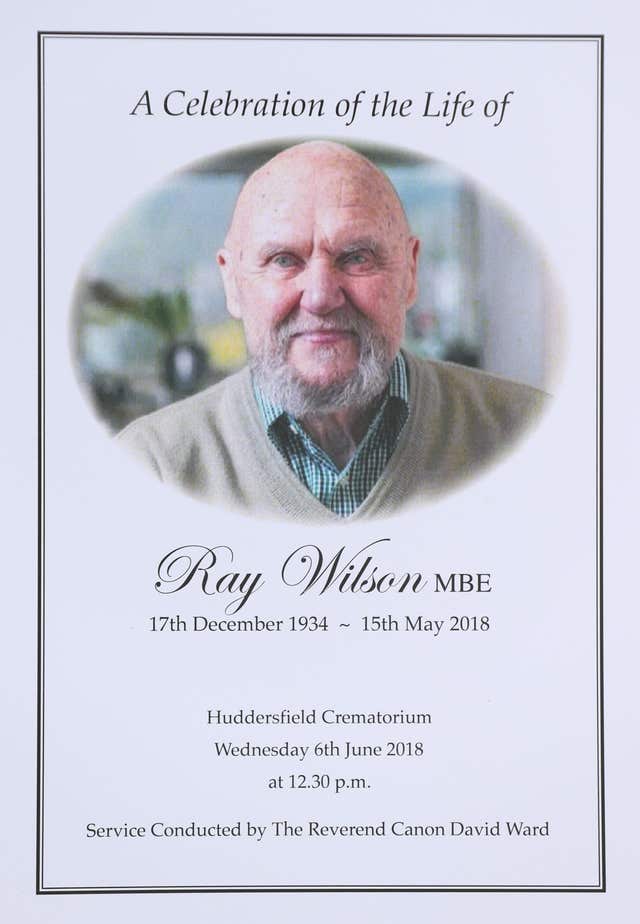 Wilson was capped 63 times by England from 1960 to 1968. He made 283 appearances for Huddersfield between 1952 and 1964 and played a further 154 games for Everton, with whom he also won the FA Cup in 1966.
"Ray probably wasn't as recognised as the other lads, Geoff, Bobby, Bally (Alan Ball) and people like that," said former Leeds defender Hunter.
"But as a team-mate you looked at that team sheet and you were very, very happy to have the name Ray Wilson at left-back.
"We got on better as time wears on because the (club) rivalry ceases after a while. It was a bit intense with Leeds United and everything.
"But you get a little bit older and you appreciate the individual more than the rivalry. Ray was world class and you needed that.
"We had Banks, Wilson, (Bobby) Moore, Charlton – I don't care what era you're in, you mention those names and they would have gone into any team in the world, any generation."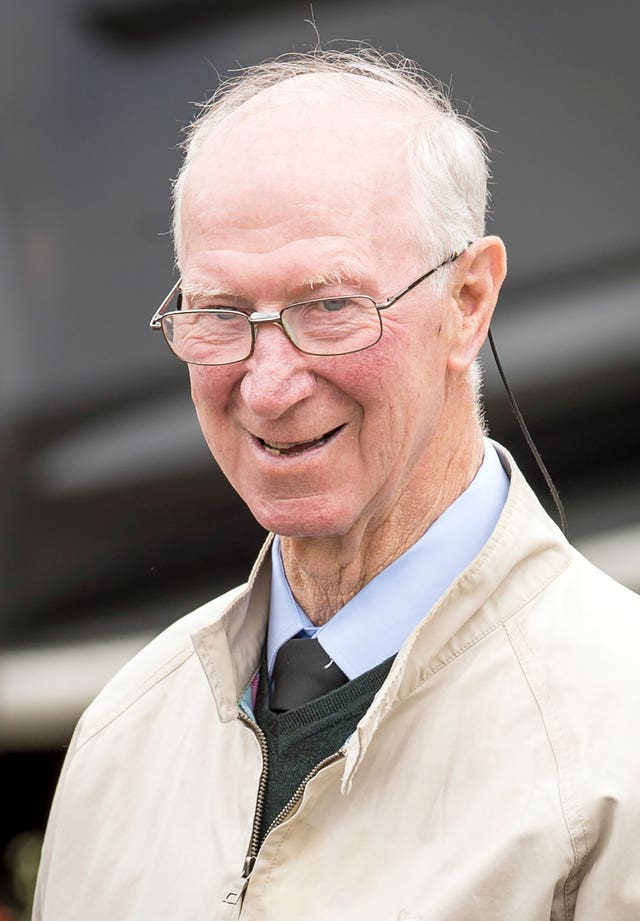 Charlton told Press Association Sport: "He was always a friend of mine when I came around this area, he was a good lad.
"He was a terrific full-back. I played right side in central defence and he was full-back.
"He was very quick. Much quicker than me. He would always push up to the halfway line and I'd drop off behind him.
"I used to shout at him, but he was always quick enough to get back. He was a super player."