Max Verstappen has threatened to "headbutt someone" following further questions about his dismal campaign.
The 20-year-old Dutchman should have contended for victory in Monaco a fortnight ago, but placed only ninth after he crashed out of final practice and started last following his failure to set a lap in qualifying.
Verstappen's latest accident in the principality, his fifth big mistake in six rounds this season, provoked Red Bull team principal Christian Horner to call on the Dutchman to change his approach.
But here in Montreal on Thursday ahead of the Canadian Grand Prix, a seething Verstappen defied his own boss by launching an emphatic defence of his style.
Asked why he had been involved in so many accidents this year, a stern-faced Verstappen replied: "I am getting really tired of all the questions." He paused before adding: "If I get a few more I will headbutt someone.
"I will never change my approach because it got me to where I am right now. I don't listen to the comments anyway. I just do my own thing.
"It doesn't make sense to keep talking about it because I am getting really tired. It feels like there are no better questions out there than to keep asking me about what happened the previous weekend."
Verstappen has been earmarked as a future world champion, but his fourth campaign has been littered with a series of mistakes.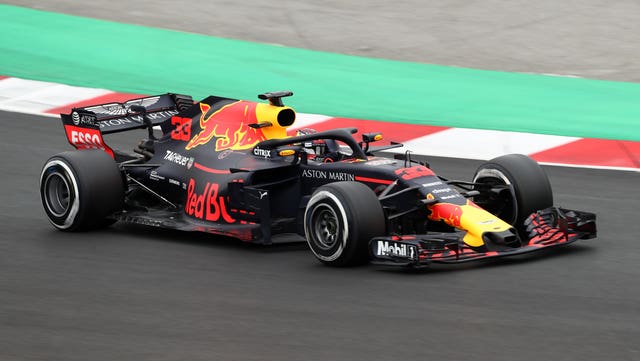 Despite steadying the ship with a podium in Spain, he then crashed in Monaco while Ricciardo won from pole in the sister Red Bull to claim his second win of the year.
Verstappen is already 37 points behind his team-mate, and 75 adrift of championship leader Hamilton.
"I have had two [accidents] this year which were my fault," Verstappen added. "So, it is not as dramatic a season as people say it is.
"Of course I haven't scored the points which I should have scored, but that was not only my fault.
"I'm just focusing on what's ahead and I'm confident I can turn things around. The speed is there as I've always been quick at every single weekend. It would be much more of a critical problem if I was really slow."
Verstappen should again be in the mix at the high-powered Gilles-Villeneuve circuit with Red Bull's engine supplier Renault having brought an upgrade to Canada.
Verstappen added: "I approach this race in the same way as I always do. I like to win every single grand prix."