Dillian Whyte accused Joseph Parker of blowing his "big moment" against Anthony Joshua and demanded he leaves his "running shoes" at home when they fight on July 28.
The heavyweight contenders hope victory at London's O2 Arena will secure either a rematch against Joshua or a fight with WBC champion Deontay Wilder, even though the division's two highest-profile fighters remain in discussions about a fight of their own.
New Zealand's Parker conceded the WBO title to Joshua when in March he was outpointed in Cardiff while fighting largely on the back foot.
"He had his big moment, and he didn't do enough," the 30-year-old said. "It was after five, six rounds – he knew he was losing on points, he knew he was in another man's country, he knew (Joshua) was the champion, so you think, 'Throw caution to the wind and go for it'. He didn't do that.
"I'm here to fight, I want to fight, give the fans big fights, this is a great fight, Joseph Parker will be hungry, motivated.
"I just hope he leaves his running shoes at home on July 28 and comes to fight.
"Massive respect to him – he had his moments versus Joshua, he could have had a couple of easy fights but he wants a challenge. It's a big mistake but I'm sure he thinks differently.
"It's the biggest (heavyweight) fight outside the champions."
Parker, 26, has taken the unusual step of accepting a risky fight following his first professional defeat and despite his youth.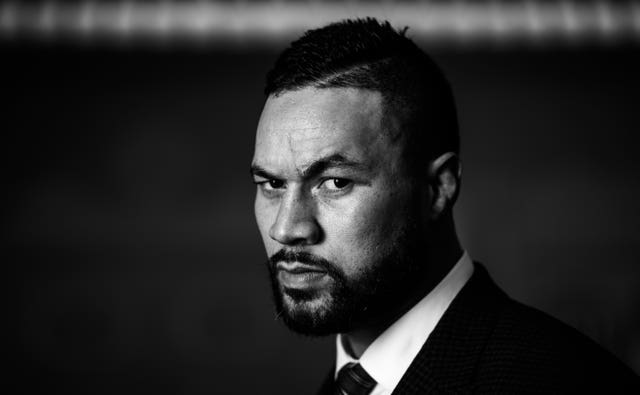 "Credit to Dillian and myself for putting our hands up to fight each other. I'm looking forward to going back to training, and burning off the pies I've eaten in New Zealand.
"He looked tremendous in his last fight (when stopping Lucas Browne); he said he wants a war, let's make it happen."
His promoter David Higgins had threatened to withdraw Parker from the WBO, WBA and IBF title fight with Joshua over concerns surrounding the officials, and he added: "We would like a rematch one day, perhaps with a different referee.
"I'd like to appeal to the British Boxing Board of Control not to select a referee from the Italian mafia. Someone neutral would be nice.
"The winner is in pole position for a rematch."