Australia batsman Travis Head is hoping a winning momentum can help them down England in the forthcoming one-day international series.
Australia wrapped up their preparations for the five-match contest against Eoin Morgan's side with a comprehensive 101-run win against Middlesex at Lord's.
Head was the key player for the tourists, with 106 in their total of 283 for six as Middlesex were bowled out for 182 in reply.
England are top of the current rankings and won 4-1 Down Under in the winter, but Head hopes the win over Middlesex, which followed another victory against Sussex, will stand them in good stead for the opener at the Kia Oval next week.
"The last two games have been good enough, we need to keep doing that," Head, who has spent the early part of the summer playing for Worcestershire, said.
"Winning momentum is a good thing, confidence and all those things are great.
"We have done that twice, we have put two batting performances together and we have put two pretty good bowling performances together.
"They wont change much, we didn't play as well as we would have liked in Australia and they played quite well, so they are pretty set in the way they go about things and that's good for us to plan for.
"We don't expect much different from what we got in Australia."
On his own form, Head added: "I enjoyed getting back up the order. I enjoyed getting out there and having a hit.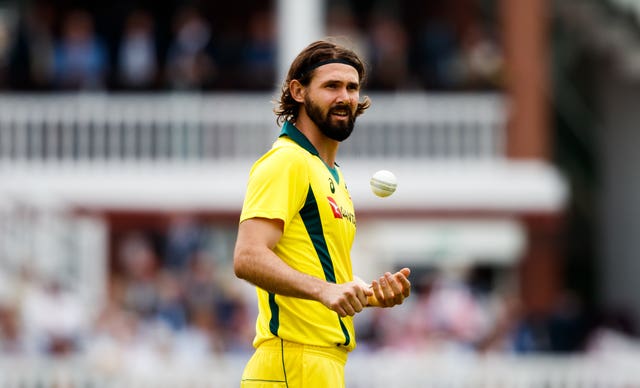 Head underpinned Australia's innings with his fifth List A century, with Aaron Finch adding a quickfire 54 and Shaun Marsh 49.
Middlesex never threatened to chase down their target after losing three early wickets, though there was a day to remember for 20-year-old Max Holden.
Once he departed the end came pretty quickly, with Kane Richardson ending with figures of three for 31.
Holden said: "It was a great experience for all of us, playing against international opposition. It gives us a good taste of what the next step is going to be like.
"Hopefully a few of us will make it one day and it's good to learn off them and see how they go about it.
"You pick up little pointers and it was a good day for all of us.
"I just wanted to go out there and watch the ball and play with freedom and it went well.
"They are missing a few of their experienced guys but they have got a lot of variety in their attack, they mix it up well and it will be a challenge for England."