Ashley Young says England's "unbelievable" team spirit, togetherness and winning mentality is better than anything he has seen before with the national team.
Anticipation for the Group G opener against Tunisia on June 18 goes up a notch when Gareth Southgate's men jet out to Russia on Tuesday to continue a preparation camp that has so far impressed in terms of quality and kinship.
The England manager has spoken glowingly about the way his players have come together and the group's elder statesman echoes those sentiments.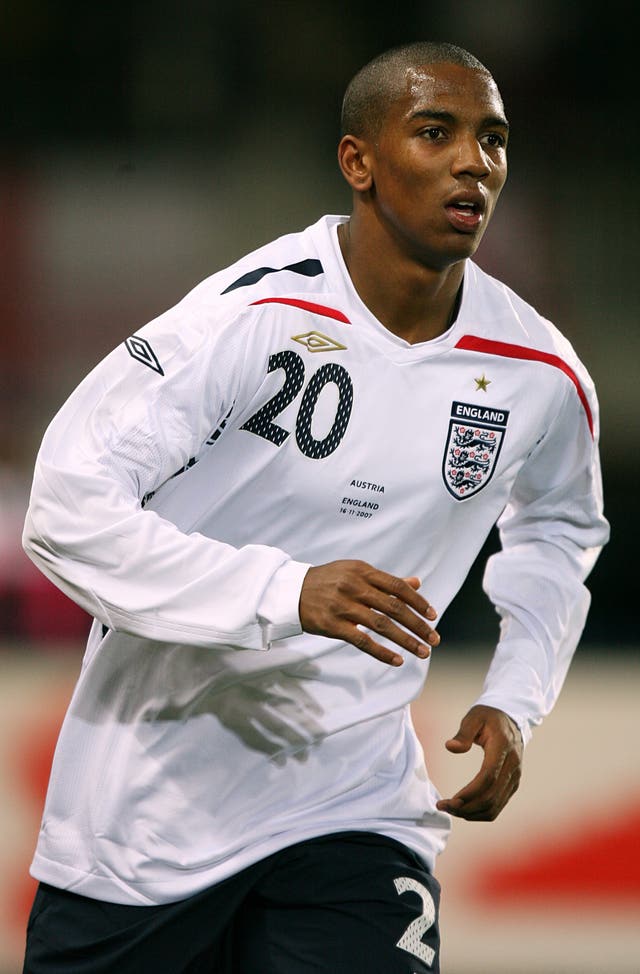 "I would say it is different," Young told Press Association Sport. "It is different.
"I think a lot has been said about staying in cliques and teams staying in teams, but I've not seen that at all here.
"Everyone gets on with everyone, and there is not a bad person in the squad.
"In training we have a few five-a-side games, and everyone wants to win.
"But that's just the way it is and if you've got that in training, that hunger and that desire to win, and you can take that into a big tournament like the World Cup it can only set you in good stead.
"Everybody was a fan. Everyone has got the buzz of gong to a World Cup and the togetherness that is here in the squad is unbelievable."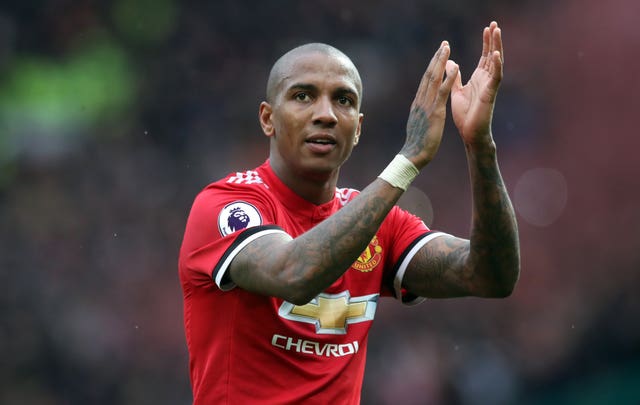 There were 1,526 days between Young's 30th and 31st caps, but impressive form for Manchester United as a remodelled full-back saw him receive a long-awaited England recall in November.
Fine form and versatility eventually saw the winger-turned-defender get the nod alongside Danny Rose at England's left-backs for the World Cup – a first chance to shine on the global stage and one he intends to grab with both hands.
"I think a lot is about skill, but it comes with that hard work, determination, hunger and desire," said Young, who missed a penalty in England's Euro 2012 quarter-final shootout exit to Italy.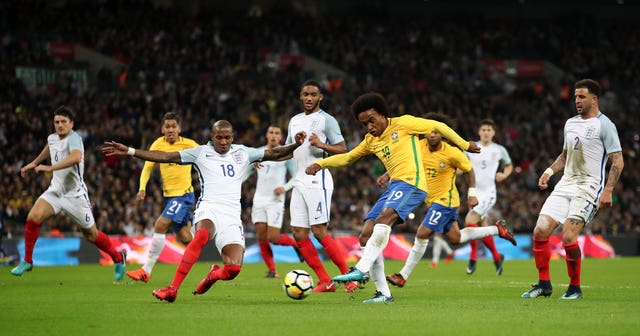 "I am not just going to the World Cup just to say 'yeah, I played in a World Cup'. I want to go and win.
"The inspiration of 1966 is incredible and seeing them videos – I won't say DVDs because it was VHSs back then, I know them days.
"The excitement is still there, and I am ready. More than ready.
"It feels unbelievable. As a kid, I always thought about playing in the World Cup from the young age of five, six, seven.
"I think if you saw my Instagram post, I think that said it all."
It certainly appears to be bearing fruit ahead of a World Cup that England are ready to attack.
"He's been there, he's done it, he's played," Young said of Southgate.
"I think he knows what the players need, how to get players together and I think he's brought that togetherness back.
"Out on the pitch, there is the togetherness there.
"We did the game last week north v south – obviously the south won – and it's a great togetherness that we've got.
"In previous squads, I've not seen that.
"When you come into the squad, you're welcomed with open arms.
"I had that as well and obviously being the oldest coming in it was nice to see.
"It was refreshing to see young players that have got the desire to want to go out and win. The togetherness, the team spirit is unbelievable."