Just a decade on from playing in front of two men and a dog in the Essex and Suffolk Border League, Nick Pope is fulfilling his dreams by heading to the World Cup.
England jet off to Russia on Tuesday as Gareth Southgate's men step up their preparations ahead of the eagerly-anticipated Group G opener against Tunisia on June 18.
Few expect Pope to get a look in given his place in the pecking order but being in the squad is a remarkable achievement in itself.
The 26-year-old only made his Premier League debut nine months ago, yet an exceptional breakthrough campaign at Burnley saw Southgate overlook long-serving Joe Hart in favour of the former non-league shot-stopper.
"Obviously it's something you dream of when you're a kid growing up and something that the whole country stops and watches.
"I was every bit a part of that, so to be part of this group going to a World Cup I am immensely proud."
Pope watched the last World Cup with his mates in the Maid's Head pub near his hometown of Soham, having just finished a loan spell in League Two with York.
Pope impressed at Bury Town having been released by Ipswich, juggling football with his studies and part-time work such as, among other things, a milkman – a time as far removed as you can imagine from the World Cup razzmatazz.
"When I was 16, 17, I was playing what's called the Essex and Suffolk Border League," he said. "I think that was step seven in the newspaper when we used to look at results after on the Saturday.
"All of them are two men and a dog, really. There's not really much difference.
"But that's part of the experience and part of what makes you stronger, and part of what helped me get ready for going up the leagues.
"When you go to the Conference and you go to tough places like Hyde, it prepares you well.
"Hartlepool when it's blowing a gale and the rain is thrashing down, it prepares you.
"In the smaller stadiums, you don't get as much protection from the elements.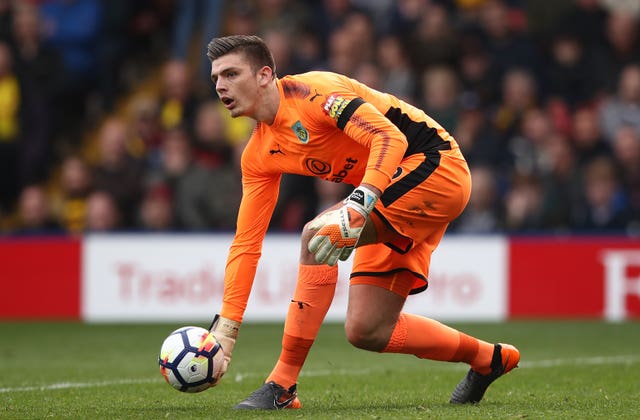 There is no doubt that Pope will embrace this summer in a similar fashion, especially given he is expected to be behind Jack Butland and Jordan Pickford.
"Me and the other goalkeepers, we're used to it growing up," he said of the competition to start.
"There's always someone pushing you and someone that you're training with every day.
"The goalie group is always there and they're the people that you spend a lot of time with at the training ground, so it is a big part of your life and your football career."