Ashley Young says England are already raring to go for next week's World Cup opener against Tunisia.
The Three Lions have won their opening fixture just once in the last four World Cups, squeezing past Paraguay 1-0 in 2006, but lost to Italy four years ago following 1-1 draws with the United States (2010) and Sweden (2002).
They were also held by an unfancied Russia in their first outing at Euro 2016, but Manchester United full-back Young insists the current crop are ready to make an early statement this time.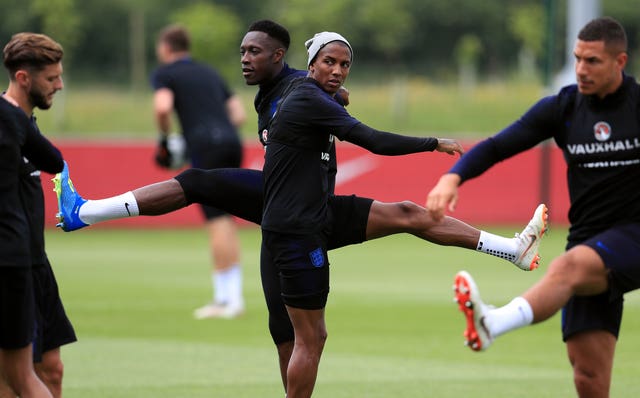 "It is always important to make a good start to a tournament. You want to get off to winning ways," said Young.
"We are fully prepared and ready for that first game. You can talk about our results historically but we are here and we are looking to do well in training and do well in that first match. I think you can see from the last two games we have started brightly and on the front foot and if you start like that it can put teams on the back foot and that is what we are looking to do come the first game."
England, meanwhile, won both of their warm-ups against Nigeria and Costa Rica on the back of lively first-half performances.
"I saw the game on Saturday night and they were good, but every team at the World Cup is a good team," said Young.
"You have to play against the team in front of you and it is going to be a tough task but we are fully prepared for that.
"Obviously there is more pressure because this is a World Cup but every player in the squad has dealt with pressure. We have to show we can handle that.
"As a kid you want to play in the biggest tournaments and I am as excited as anyone out there."
Leicester striker Jamie Vardy is also thrilled to be at his first World Cup.
The 31-year-old is likely to start the competition as back-up for captain Harry Kane but knows from experience things can change fast.
"We all know we are a 23-man squad and we are all here for a reason," he said.
"The gaffer has picked us because he thinks we are the best the country has got. So we are all here with the same mentality, all wanting to win, all wanting to play. Unfortunately, you cannot have that all of the time – you can only have 11 players on the pitch at any one time.
"You just have to make sure you put in the pressure on the training field and if you get given a chance, take it. We want to make sure we are here as winners. We have all won things ourselves at our respective clubs and we want to take that onto the international stage now."
Vardy also gave short shrift to a question about the tense diplomatic relations between England and their hosts – the first time since arriving a squad member has been pressed on the issue.
"That is nothing to do with us," he responded.
"We are here representing our country at football, that's something completely different with politics and stuff. We just concentrate on our football."