Gareth Southgate will hope England's luck on injuries holds out, with Marcus Rashford carrying a "slight knock".
England landed in St Petersburg on Tuesday afternoon before heading off to their secluded training base in Repino and will embark on their first training session on Wednesday morning.
The squad is set to be put through their paces in front of the media when the extent of Rashford's problem, reportedly a minor knee complaint suffered by the Manchester United forward during a final training session, is expected to become clearer.
"Marcus took a slight knock, but nothing too serious, so we will have a look at that ahead of tomorrow's session which is open for everybody to see, but other than that, everybody came through fine," Southgate said as he was interviewed on the tarmac soon after landing at St Petersburg airport.
"Across three weeks, we have been really pleased to get the 23 we picked through all of the sessions."
The England boss added he would "probably know" his starting XI for the Group G opener against Tunisia in Volgograd on June 18 "if it was tomorrow", but insisted there was still plenty of time for players to stake their claim.
Southgate hopes the atmosphere of the Country Club ForRest Mix in Repino, on the Gulf of Finland and less than an hour away from St Petersburg, can help continue the squad's positive mindset which has grown during the course of the warm-up matches.
"We like the town and we like St Petersburg," Southgate said, interviewed by BBC Sport.
"We are hopeful players and family will get an opportunity to go into St Petersburg when we are not working.
"We like the fact we have taken the hotel just for ourselves because I think that is good for the balance of working, but also for the players being able to relax and have some time for themselves.
"We are really pleased with the base and looking forward to getting to meet the community there a bit more."
Harry Kane will lead a youthful England squad into the World Cup as captain, and the Tottenham forward feels everyone is now ready to meet the challenges head on.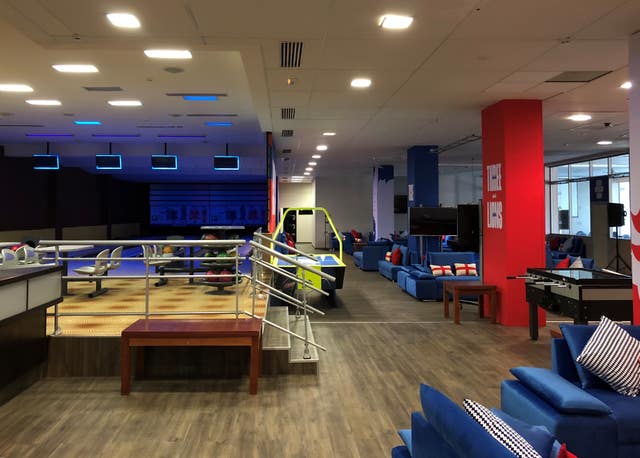 "This is the stage you want to be on, the biggest stage in the world."
Southgate, though, has no intentions of letting anyone in and around the camp getting ahead of themselves.
The England boss said: "I think people can see there is a humility about the group, and there is absolutely no reason why they shouldn't be either by the way.
"That is important for us, important for the way we work. We have got to keep wanting to improve.
"We are representing our country in the greatest sporting tournament there is."