Kieran Trippier has backed England captain Harry Kane to break his tournament duck at the World Cup and will be doing his best to provide the ammunition.
Kane has been the Premier League's most reliable goalscorer over the past four seasons, topping 20 goals in each campaign, and has struck 13 times in 24 caps for his country.
Yet he has twice failed to hit the target during a summer competition – drawing a blank for the under-21s at the 2015 European Championship and then again for the senior side at Euro 2016.
"If it's in the right area, Harry will be on the end of it and finish the goals," he said.
"At club level on the training field we practise deliveries, crosses and as long as you put it in the right areas, you know he'll put them away.
"It's about timing, the delivery of the crosses, but Harry's in good form. Harry is more than confident he will do well in this tournament."
"There's no better person to lead us at the World Cup," he said.
"He's a great leader, on and off the field, a top professional. Even off the field, just speaking to him one to one. He's a great person – if you ever need help he's there for you."
Trippier and Kane were both part of the Spurs side which stunned Real Madrid 3-1 at Wembley in November – a Champions League highlight for the north London club.
They took on the eventual European champions as firm underdogs but dug deep to pull off an unforgettable result.
England will likely need to do the same, and on more than one occasion, if they are to reach the business end of the World Cup.
England have fewer star names than in previous editions of the competition – certainly compared to Sven-Goran Eriksson's 'golden generation' – but Trippier is happy to battle against modest expectations.
"Before the Madrid game, we felt confident. We were playing at home in front of our crowd, but it's about feeling confident and believing in your abilities, which we do here," he said.
"We've got so much quality in this team, in the 23 players. It's frightening: the pace, the youth. We believe we can go a long way. We just need to keep believing.
"Everybody is maybe writing us off, but we all believe we have a great team here, great staff, a great manager. We go into the tournament with a positive mindset to win."
Bury-born Trippier, who is set to start at right wing-back for England's opening game against Tunisia on Monday, has earned his place on the global stage the hard way.
Having started at Manchester City, the 27-year-old found himself struggling for opportunities as cash and competition flooded in to the Etihad Stadium.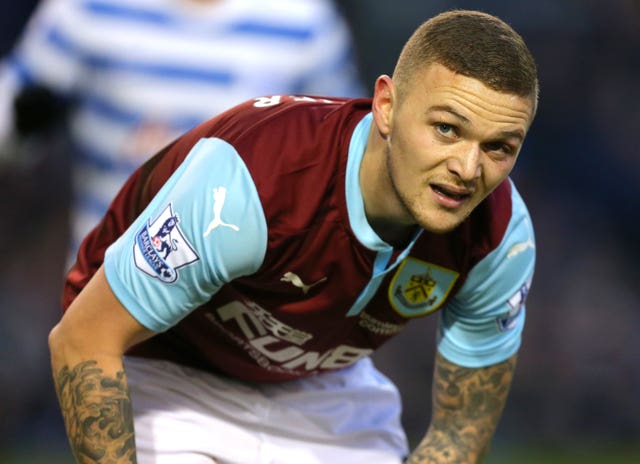 "When I was at Manchester City it was when all the money started coming in and I had Pablo Zabaleta and Micah Richards in front of me," he recalled.
"I knew I was not going to play so I dropped down to the Championship and was playing week in, week out and gaining experience as a player. I always believed one day I could play again in the Premier League and I never stopped believing.
"Football has a way of doing things at times and I am just delighted with the path I have been on and just proud and delighted to be here."