Coach Gregor Townsend blamed poor discipline for Scotland's 30-29 defeat to the USA in Houston.
Scotland became the first tier one nation to suffer defeat at the hands of the Eagles after they surrendered a 24-13 half-time advantage.
Townsend felt Scotland handed the game to the USA and said: "We gave them momentum in that third quarter through ill discipline.
"A couple of penalties gave them field position. They had a lot of possession in that area and got a try through an error – which happens especially when the ball is slippery.
"It certainly was not the plan. We felt we had done some good things in the first half and when we added pace to the game we found space and scored those tries.
"I still felt we could have been better but it was a shame that did not happen, obviously. The third quarter was when the game changed.
"We did not finish early enough, Mark (Bennett) had a chance with 10 minutes to go and we had a couple of line-out drives and got close to the line and got penalties but we left it too late."
Blair Kinghorn gave Scotland an early lead with a second-minute try and they were also awarded a penalty try before George Turner breached the USA defence to help the tourists build a 21-6 lead.
Joe Taufete'e crossed for the USA's first try two minutes before the break and AJ MacGinty added the conversion to his two earlier penalties.
MacGinty converted both, as well as slotting over a penalty, as the Eagles took the lead.
Dougie Fife gave Scotland hope of snatching victory with a last-gasp try but Kinghorn could not add the touchline conversion.
Townsend is looking on his team to right the wrongs of this historic defeat for the clash with Argentina next week.
He added: "We were not that disciplined in the first half but it cost us more in the second half than the second.
"The final 15 to 20 minutes we were much better but were maybe too eager at times, got offside, didn't release around the tackle area. Those are soft penalties to give away.
"Whether it is three points or a line-out back in your own 22 it is a big change in momentum.
"We have to correct it by next week and that is what we will aim to do. Even though that was a team put together with seven new starters, we showed really good play at times.
"We have got a week to improve, a week to select a team that we believe can go to Argentina and win.
"The difficult thing is that for these players, some won't get that chance next week, some will live with that disappointment that we are feeling just now. There will be a number of players who will get the opportunity to put it right next week."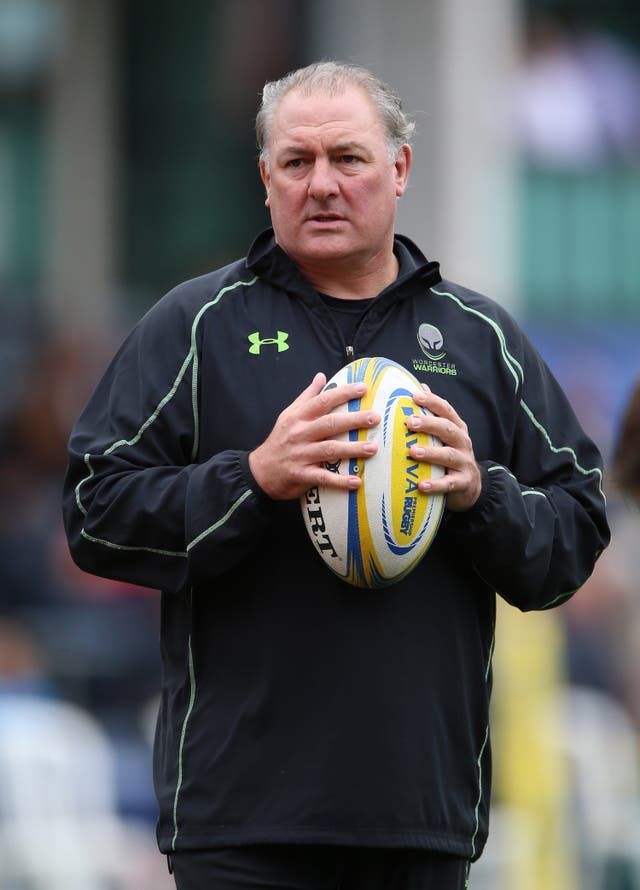 "The character that was shown by this group of players was immense," he said. "I know you won't believe this is the truth but winning or losing was not our priority but I wanted to seen how far we could progress when we play against world-class opposition.
"At 24-13 down at half-time with three pretty soft tries and teams could have capitulated but we just hung in there with the fight.
"Even if they had kicked the conversion at the end I would not feel different than I do now, it is good to know we have such a wonderful group of players.
"It is unbelievably satisfying but there is a process we have to go through now; there is no magic wand. It was obviously very pleasing if we could play like that and get the victory, that is why we play the game. I am just very proud of the guys."