Johanna Konta is 'smelling blood' again as she targets her first victory over a top-10 player in nearly a year.
The British number one will take on Petra Kvitova in the first round of the Nature Valley Classic in Birmingham on Tuesday fresh from her best week since reaching the semi-finals at Wimbledon last summer.
Konta's results fell off a cliff for the rest of 2017 and this season so far has been an exercise in trying to regain form and confidence.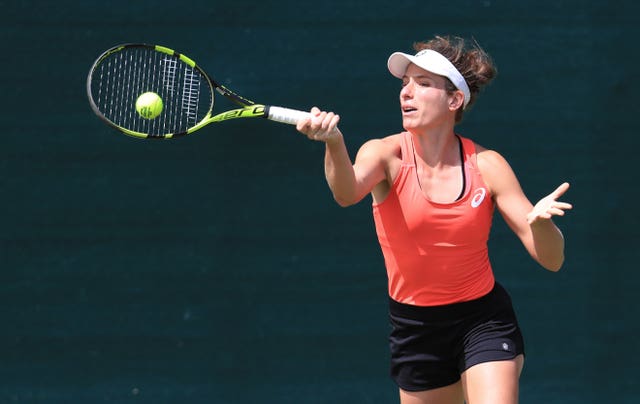 Konta said: "To have those five matches in a row was definitely a good booster for me in terms of match fitness. I think I became a tougher competitor as the matches went on.
"You play certain points a bit tighter, you make those first serves, you smell the blood a bit more, like a shark would."
She will now hope to sink her teeth into defending champion Kvitova, who is the fourth seed and, as a two-time Wimbledon winner, renowned as one of the very best players on grass.
Konta has lost all five of her matches against top-10 opponents since beating Simona Halep in the quarter-finals of Wimbledon last year, despite winning the first set in four of them.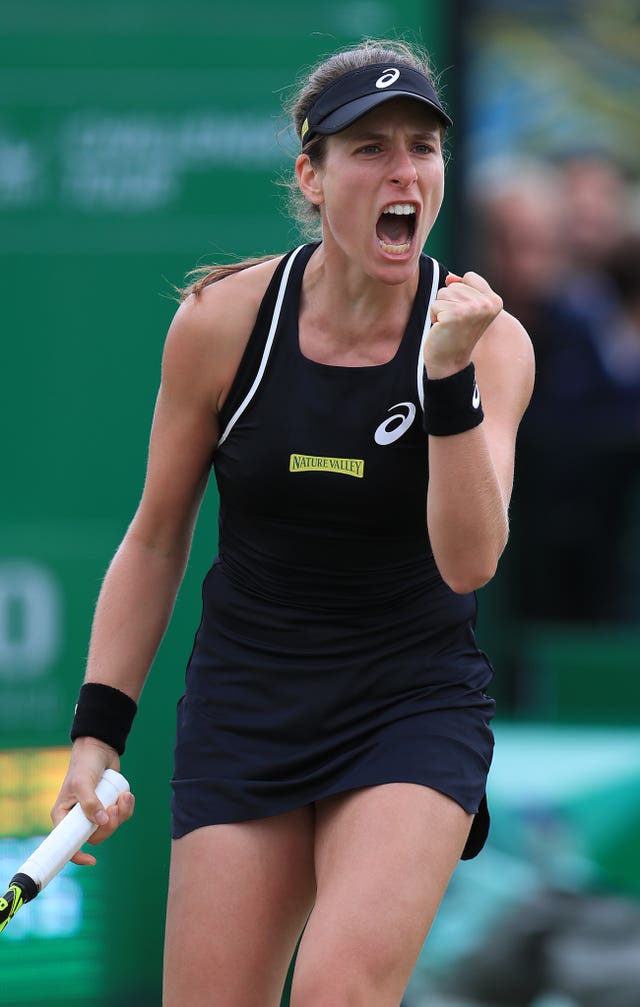 "I know she's playing very well, she's been having an incredible season so far so I'm going to be playing against a very in-form Petra, which is a great challenge for me and a great opportunity to really see how well I can compete and really leave it all out there."
Kvitova arrived in Birmingham last year having only just returned from the horrific knife attack in December 2016 that put her career in serious doubt and led to a long period of physical and mental recovery.
Winning the title proved a hugely important milestone. "I knew I could compete and play again, which was probably the most important thing that I needed to have coming back," said Kvitova.
"This time it's a little bit different of course. The pressure is there, I played well so far this season so of course expectations are a little bit different but I'm still thinking like it's good preparation for Wimbledon, great to be on the grass again."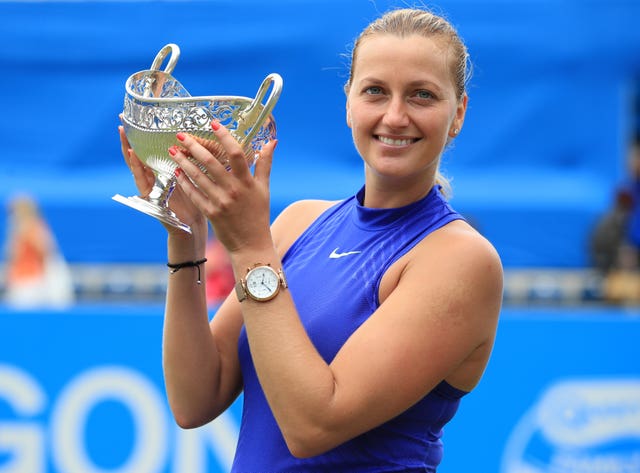 Konta won their only previous clash on grass at Eastbourne in 2016, and Kvitova said: "Obviously Jo is a great player. I know she's not been in the great form she was last year or the year before, but she's still a great player and it probably will show tomorrow as well.
"It's a great first round for the tournament, for the people as well and hopefully for us. She played great last week so for sure she's more used to grass than me."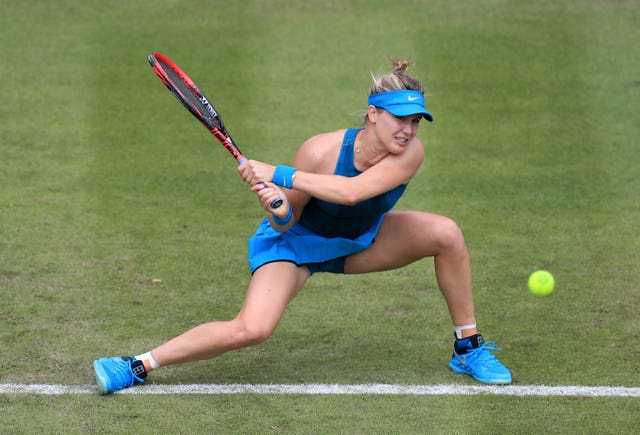 Katy Dunne lost in the final round of qualifying, as did former Wimbledon finalist Eugenie Bouchard, who has slumped to 193 in the rankings and faces having to go through qualifying next week unless she is awarded a wild card.
Meanwhile, third seed Karolina Pliskova suffered a repeat of her Wimbledon loss to Magdalena Rybarikova, the Slovakian winning 6-2 6-3.