Andy Murray finally made it back on court after 11 months out with a hip injury.
There have been plenty of ups and downs for the three-time grand slam winner during his time away from the game.
Here, Press Association Sport lays out the timeline of Murray's injury troubles.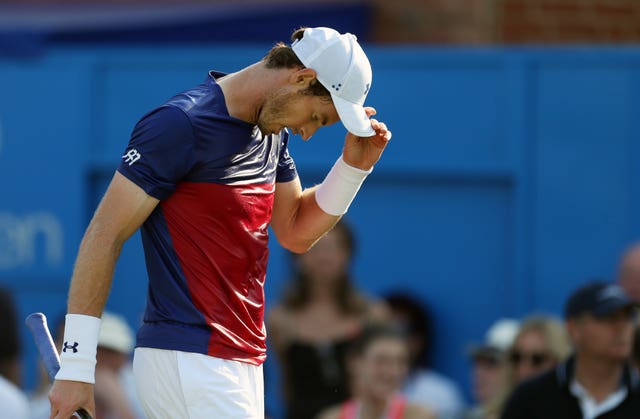 June 27, 2017 – Murray does not mention his hip problem after losing his first match at Queen's to Jordan Thompson but is forced to publicly acknowledge it when he pulls out of a scheduled exhibition match at the Hurlingham Club, a move cited as precautionary.
July 2, 2017 – After pulling out of a second Hurlingham match, Murray calms fears he may be forced to miss Wimbledon by confirming on the eve of the tournament that he will play.
August 26, 2017 – After pulling out of two Masters events and losing his world number one ranking to Rafael Nadal, Murray travels to New York intending to return at the US Open. But two days before the tournament he announces at a press conference that he is pulling out, saying his hip is too sore to give him a chance of winning the tournament.
September 6, 2017 – Murray heads home for further consultations with a number of hip specialists then announces he is likely to miss the rest of the year but is hoping to avoid surgery.
January 8, 2018 – Murray announces he has undergone hip surgery in Melbourne. In an upbeat assessment, he says surgeon John O'Donnell is very happy and that he is targeting a return for the grass-court season.
March 28, 2018 – Murray posts his first picture on social media after returning to on-court training at Patrick Mouratoglou's academy in Nice.
June 5, 2018 – Murray says he is "getting closer" to a return but pulls out of his scheduled first grass event of the season at the Libema Open in Holland.
June 16, 2018 – After two weeks back on court, Murray announces just before the draw that he will make his comeback at the Fever-Tree Championships at Queen's Club.
June 19, 2018 – A lengthy 342 days since his last competitive outing, Murray finally makes it back on court in the Fever-Tree Championships against Nick Kyrgios. He puts up a good fight but eventually loses his first-round match 2-6 7-6 (7/4) 7-5.