Steve Bould will continue as assistant Arsenal boss under Arsene Wenger's successor Unai Emery, the Premier League club have announced.
Emery was named Arsenal manager in May, giving the Gunners a first new boss in almost 22 years, since Wenger's appointment in October 1996.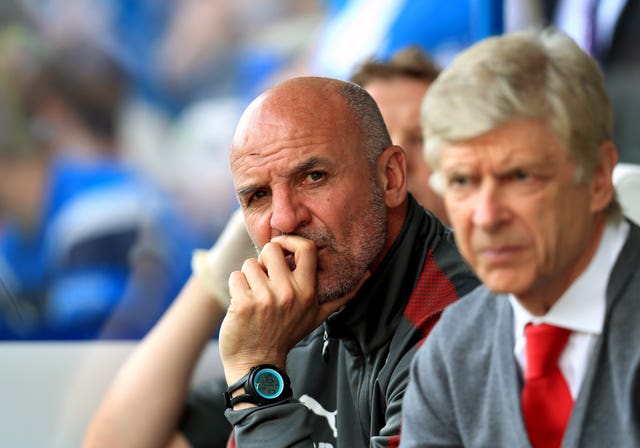 Juan Carlos Carcedo, Emery's long-time assistant at Valencia, Spartak Moscow, Sevilla and Paris St Germain, will be alongside him in the dugout.
Bould's position in Tuesday's confirmation of Emery's backroom staff provides some continuity from the Wenger era.
Director of high performance Darren Burgess and goalkeeping coach Sal Bibbo, both of whom were appointed in July 2017, remain in place.
The Gunners confirmed the departures of first-team coaches Neil Banfield, Tony Colbert, Jens Lehmann, Gerry Peyton and Boro Primorac and head of medical services Colin Lewin.
Lehmann, a member of Arsenal's Invincibles, who won the 2003-04 Premier League title and went 49 league matches without defeat, made a pointed remark on his departure.
The former Germany goalkeeper wrote on Twitter: "Dear #Arsenal Fans, I am sorry to leave the club after only one year again.
"It was a good experience working with the players as one of the assistant-coaches. But the attitude from our 2004-group is not needed there anymore."
Physiotherapists Andy Rolls and Ben Ashworth, osteopath Dr Philippe Boixel and travel manager Paul Johnson have also left the club.
First-team coach Pablo Villanueva, strength and conditioning coach Julen Masach, goalkeeping coach Javi Garcia and data/video analyst Victor Manas complete Emery's staff.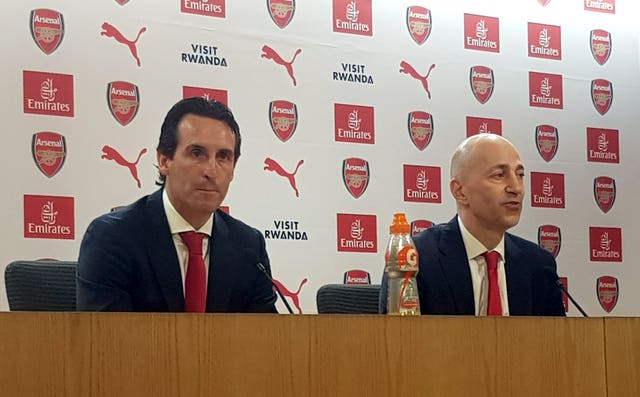 Arsenal chief executive Ivan Gazidis said: "Unai has a very strong and talented team and I'm delighted that they are joining us.
"I'm also pleased that Steve Bould, Sal Bibbo and Darren Burgess will continue their work with us.
"As we go through this period of change, we need to retain some continuity and they have an important role to play."