Jack Wilshere will take time to consider his next move after bringing an end to his 17-year stay at Arsenal in order to progress his career.
The 26-year-old cited "purely footballing reasons" for his decision to leave the Gunners after revealing new head coach Unai Emery told him he would not play a key role in his plans for next season.
"I am feeling fit, sharp and strong and will be working tirelessly to ensure I am in peak condition ahead of the new season," said Wilshere on Instagram.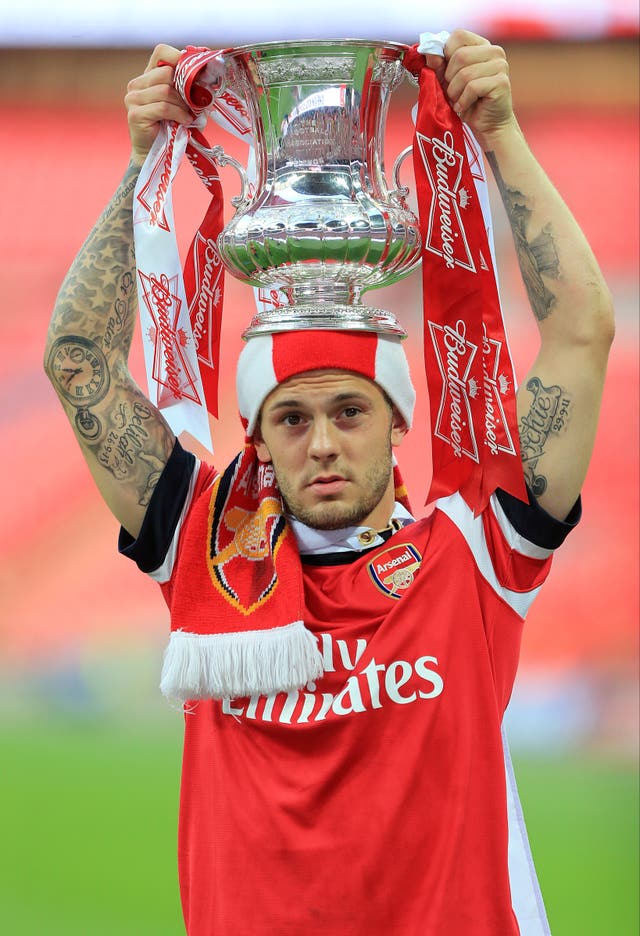 "There will be the opportunity to talk properly when the time is right but for now I would just like to thank everyone at the club for everything over the past 17 years, in particular Arsene Wenger and his staff, all of my team-mates over the years, everyone at the academy for helping me fulfil my dream and of course the fans, who I have always shared such a special relationship with.
"I leave with memories that will stay with me forever from my time at the club."
Wilshere, who prior to Emery's arrival last month had agreed a reduced-terms contract, admits it was a huge wrench to leave the club whose academy he joined as a nine-year-old.
However, the midfielder accepts he has to move on for the sake of his career.
"Following a number of extensive conversations with those at the club, and in particular a recent meeting with the new manager Unai Emery, I felt that I was ultimately left with little choice but to make the decision that I have due to purely footballing reasons," he added.
"I am sure everyone can understand that at this point in my life and career I need to be playing first-team football and following my meeting with Mr Emery I came away feeling that it would be very difficult for me to do so at Arsenal.
"Given this, I feel I have no option but to pursue other opportunities in order to progress my career on the pitch.
"I would like to place on record my respect for Mr Emery and my appreciation for his honesty and candour and I wish him, the team and the club all the very best for the future."
The midfielder made 197 Arsenal appearances, having debuted in September 2008 aged 16 and 256 days – the club's youngest league player.
After he made his announcement the club Tweeted: "For your love, for your commitment and fighting spirit, for THAT Norwich goal, for the FA Cups, for the 2013/14 goal of the season, for the 2014/15 goal of the season, for the 197 appearances, for the 17 years and for just being you… THANK YOU @JACKWILSHERE."