England's Jordan Henderson admits it can be a temptation to "battle through" injuries on the big stage.
Henderson's midfielder team-mate Dele Alli is set to miss Sunday's clash with Panama after suffering a thigh complaint during the Three Lions' Group G opener against Tunisia.
Alli first appeared in discomfort midway through the first half, when Fabian Delph was stripped and ready to come on, but eventually played through until the 80th minute.
"You know as a player when an injury is bad enough you have to come off but I'm probably one of the worst, wanting to battle through," he said.
"If it's affecting performance the manager and staff will be able to see. You have to be careful and know in your own body when it's serious enough to put your hand up and come off."
Gareth Southgate agreed on Henderson's willingness to push the pain barrier but revealed it had cost him an occasional ear-bashing from Liverpool manager Jurgen Klopp.
Henderson and company now know victory over the Central Americans, who are ranked 55th in the world by FIFA, will be enough to book a place in the last 16 of the tournament after Belgium defeated Tunisia 5-2 in an entertaining clash in Moscow.
"We were flying so didn't see it, but it was a very good result for Belgium to go top of the group," he said.
"It was obviously a good game, a lot of goals. I'm sure for the fans it was a very good game to watch but we have to focus on ourselves and win our game to go level with them."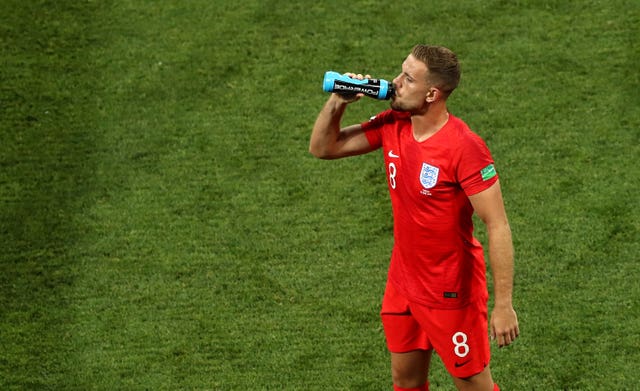 "I like it when it goes our way, so hopefully I'll like it tomorrow," he said.
"I suppose it gives the referees a better chance of getting the correct decision. I saw against Brazil it came into good effect when Neymar got the penalty and then the referee changed his mind. That was a good decision. Hopefully it's fair and both teams get the best of the system."