Eddie Jones retains the Rugby Football Union's backing but chairman Andy Cosslett has stopped short of guaranteeing he will remain England's head coach at the World Cup next year.
The five-Test losing run that began in the NatWest 6 Nations and includes a series defeat in South Africa concluded on Saturday night when the Springboks were defeated 25-10 in the third and final Test at Newlands.
Jones faced the first calls for his removal after the series was surrendered in Bloemfontein last weekend, but Cosslett insists his success in leading England out of the post-2015 World Cup doldrums is still valued at Twickenham.
"You're asking for unconditional support but only my children get that. And even then not always!" Cosslett said.
"It's not something you give because you're under assessment the whole time. It's just not what we do.
"Eddie has earned the right to make a strong case for the way ahead. We'll listen to his review of the tour and it will be fascinating to hear what he's got to say.
"He has tremendous credit at the union for what he's done. We're very grateful to him for what he did at the time when we needed it most. We've had a reversal, which now hopefully we've sprung out of.
"The win in Cape Town was great, it was important and fantastic for the team, for the squad and everyone involved, but you have to keep a sense of proportion about this."
Jones will meet with RFU chief executive Steve Brown after his return to England on Monday to review the 2-1 series defeat before taking a two-week holiday in Japan.
"It's a huge year in front of us and we're interested in hearing Eddie's plan and how it's changed as a result of South Africa," Cosslett said.
"Let's have a look at the plan from here and how does it stand because we have 15 months until the World Cup. Everyone knows that's the focus. Eddie has to come in and tell us his plan.
"We're very pleased with the result and the players and the coaching squad, but we keep a balanced view because we've had a disappointing run before that."
Meanwhile, Danny Cipriani has responded to a posting on social media in which former England fly-half Andy Goode questioned the reaction of Owen Farrell to his pinpoint kick that set up Jonny May's pivotal try in Cape Town.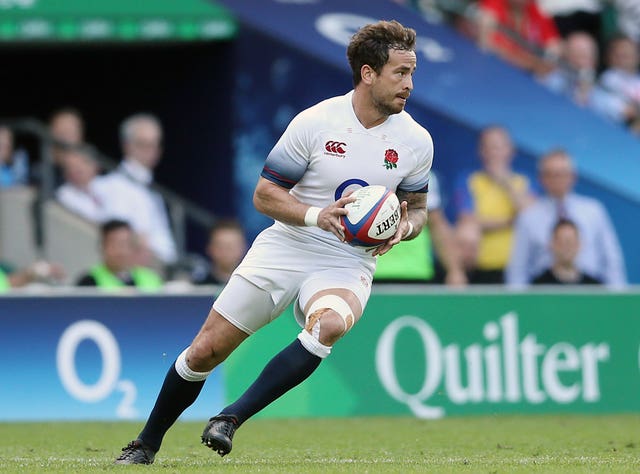 "We are one team. Easily could have gone too long, we all had to stay in the moment!! No need Goodey," Cipriani said on Twitter.