Trevor Bayliss has given his full backing for Paul Farbrace to replace him as England coach after next summer's World Cup and Ashes.
Bayliss, who will leave his post at the end of that season, sees his long-time assistant as an ideal candidate as his successor.
After England delivered a historic first-ever 5-0 one-day international whitewash over his native Australia at Old Trafford on Sunday, Bayliss spoke too of the "unbelievable" talents of match-winner Jos Buttler.
England announced last week that Farbrace will take over Bayliss' duties for the one-off Twenty20 international which will conclude Australia's tour on Wednesday, and then three more matches to start India's trip – while the head coach watches domestic cricket elsewhere.
Asked if Farbrace could be his long-term successor, Bayliss said: "Definitely. If that's what he wants to do, then I'm all for it."
Bayliss explained his short break, and Farbrace's stint in charge, was agreed with England and Wales Cricket Board director Andrew Strauss six months ago.
"Straussy spoke to me…with that in mind, to give Farby some exposure with the top team.
"He's had success doing it before…this is an opportunity to get that experience.
"I was happy to give Farby the opportunity when he asked me if I'd have any problem with it."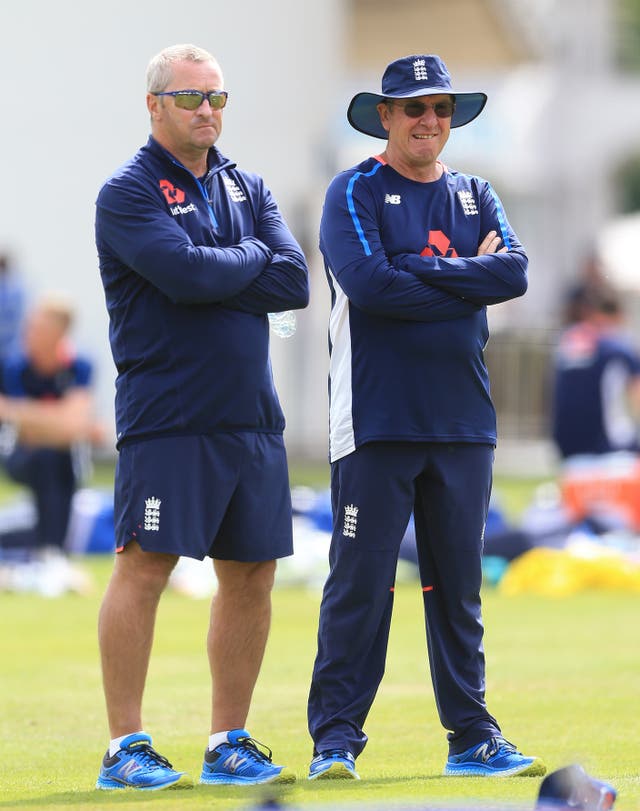 "There's burn-out with the coaches as well," he said. "The coaches are a little bit older than the players, so maybe it doesn't take quite as much.
"We mightn't be running around out there – but sitting on the balcony you play every shot and bowl every ball. I think it will go that way."
Whoever is in charge, Buttler – man of the series against Australia, with an average of almost 140 and impressive wicketkeeping too – is sure to be a prize asset.
Asked about his latest exploits, rescuing England with an unbeaten hundred from 114 for eight to win by one wicket in Manchester, Bayliss said: "It's unbelievable.
"I can't really describe how good it is. Red ball, white ball, T20 – there are not too many better in the world at the minute."
Australia's losing captain Tim Paine put Buttler in the same bracket, maybe even above, India great MS Dhoni as the world's best.
Bayliss added: "He's right up there in the top echelon – a bit different to some of the guys I've worked with before, but he's devastating.
"He can play that role he did (at Old Trafford), in smart fashion – but when he needs to he knows he can pull the power out and put the foot down."
England were in danger of collapsing well short of their victory target of 206 before Buttler came to the rescue – proof for Bayliss that even as the top-ranked ODI side they cannot afford to rest easy.
"We still have work to do," he said. "If we didn't have work to do we wouldn't have been 114 for eight.
"To me that's a bit of a reminder that there are still some things to work on.
"In one way, it's a good reminder to the guys – don't get too comfortable with where you are at because there will be other teams out there striving to get better, and it will be difficult to stay in the form we are in.
"The good thing is we were able to win eventually from a poor position.
"To get a win from that situation will give Jos and the rest of the guys a blueprint of how to go about it, and the confidence to know that we can do it."