Jordan Henderson insists England will be going all out to beat Belgium in their final World Cup group game and believes the Three Lions are ready for whoever they will face in the knockout stages.
A resounding 6-1 win over Panama in Nizhny Novgorod on Sunday assured England of their place in the last 16 with a game to spare.
That final match comes against Belgium on Thursday, with the Red Devils also through having won their opening two games.
Belgium boss Roberto Martinez has admitted he is tempted to make alterations to his side and rest key players, while England's Gareth Southgate could yet follow suit.
But, whichever side takes to the pitch in Kaliningrad, Henderson is certain the only thing on their minds will be securing a 100 per cent record in Group G.
"I'm not too sure what might happen in the draw later on, I'm not thinking that way. We are just concentrating on beating Belgium.
"We want to keep winning, we want to top the group, we want to keep this run going.
"If you want to do well in the World Cup, you have to defeat good teams anyway so it doesn't really matter who you get."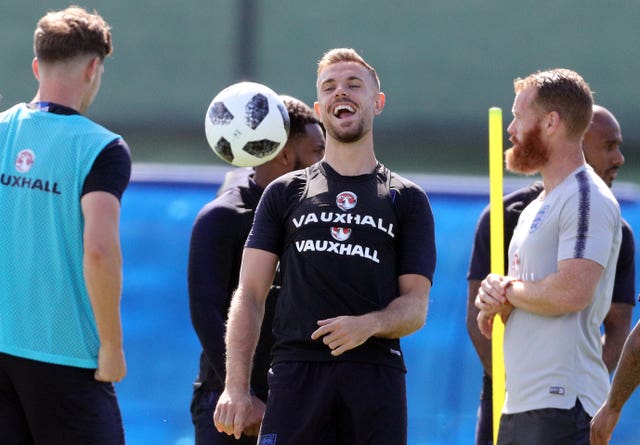 "There is no chance of us taking our foot off the pedal. We want to build on our performances so far, we want our level to keep improving, to keep getting better," he added.
"It gives you momentum, it gives you rhythm. You want to keep that going right the way through the tournament.
"We don't want to be thinking too far into things and getting caught up in all that sort of stuff. Top teams win games, it's as simple as that."