Barcelona striker Luis Suarez will come up against Real Madrid rival Cristiano Ronaldo when Uruguay meet Portugal in their World Cup last-16 encounter in Sochi on Saturday night.
Here, Press Association Sport takes a closer look at the two star forwards.
Form
Style
Temperament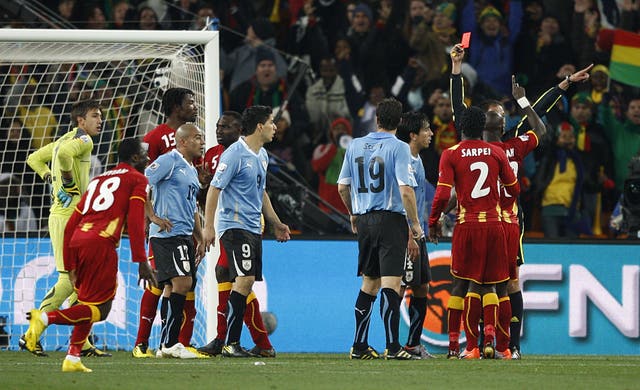 Record
Suarez has yet to finish a World Cup alongside his Uruguayan team-mates. He was sent off in the 2010 quarter-final victory against Ghana for deliberately handling the ball on the goal-line before his 2014 World Cup was ended by the Chiellini incident. Two goals in Russia mean Suarez has now scored seven times in 10 appearances at the World Cup. Ronaldo had only managed three goals in 13 games from the 2006, 2010 and 2014 tournaments. But he matched that total with his hat-trick against Spain, and now has seven goals in 16 appearances.