England manager Gareth Southgate has warned his players not to "waste any energy" trying to work out what might lie ahead if they finish first or second in Group G – and just focus on beating Belgium.
A hat-trick from captain Harry Kane helped England beat Panama 6-1 on Sunday to secure a place in the last 16.
However, just what path Southgate's squad will then take depends on the outcome of Thursday's showdown with rivals Belgium in Kaliningrad.
Brazil or Germany could await in the quarter-finals, should the eventual group winners make it that far.
Southgate, though, is determined to keep everyone's attention firmly on the next fixture rather than take too much interest in the World Cup wall chart.
"What I've discussed with the players is we must not waste any energy thinking whether it's better to be first or second in the group, who we might play in future rounds," the England manager said in an interview with FIFA TV.
"We have to go out to play well in every game and to try and win every game. That's straightforward in my mind."
Given England's less than impressive record in the latter stages of major championships, Southgate does not see any reason to get carried away just yet.
"I am amused when people are plotting the route right through to where we would rather stay in for the semi-final," Southgate said in an interview with ITV Sport.
"We have won one knockout match in the last 15 years or so, so our focus is to keep winning. I don't think we can look any further than that."
Belgium are reported to be considering resting some of their key men on Thursday night.
Southgate accepts there are a lot of factors to take in.
"We are building momentum, we are improving as a team, we want to hit a high level of performance," he said.
"I've got to balance that with, I think, some players who need time on the pitch, so that if they come into a really big match as a starter or as a sub, they feel prepared, but we are looking to win the game."
The Three Lions' exploits in Russia have, though, lifted the mood of cautious optimism back home.
"That (engaging with England fans) is one of the most important things for me," Southgate said.
"If we are managing to do that, then we have a chance to affect something bigger than ourselves.
"We are a team with our diversity and our youth that represents modern England.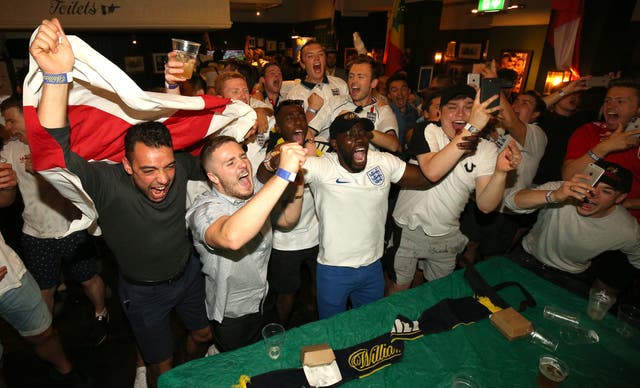 "Hopefully people can connect with us. First and foremost I'll be judged on the football results, but you have a chance to affect other things that are even bigger."
Part of England's success at the World Cup has come from set-pieces.
Southgate revealed they had looked at the performances of both Germany and Spain in their dead-ball approach.
Ahead of the World Cup, Southgate also spent time at NFL franchise Seattle Seahawks, and took in two Super Bowl matches.
"You're always trying to bring new ideas to your team and new ways of thinking, and anything that can possibly add to what you're delivering," the England manager said, speaking to BBC Radio 5 live's World Cup Daily Podcast.