Burdened by relentless comparisons with both an ailing former great and a free-scoring contemporary, it seemed Lionel Messi's 2018 World Cup campaign was destined to end in embarrassment.
As Cristiano Ronaldo dispatched an opening game hat-trick against Spain and Diego Maradona swayed through stadium VIP sections as a palpable if increasingly grotesque reminder of glories past, the third member of the tournament's Holy Trinity toiled through his nation's disastrous opening game.
Yet if Argentina are to somehow shrug off the scathing recriminations and evident mutinies which accompanied their group stage games and respond by beating France to reach the quarter-finals on Saturday, Messi's impact cannot be underestimated.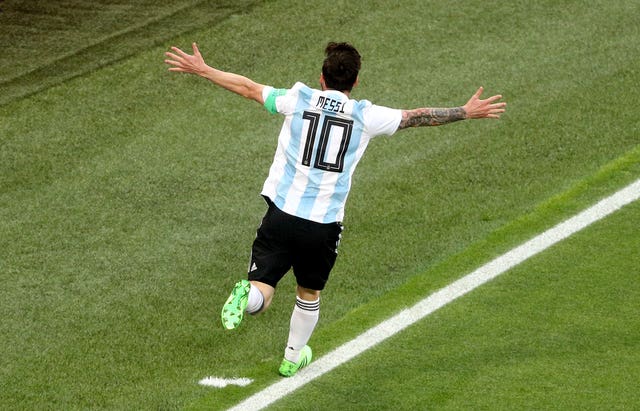 With the influence of coach Jorge Sampaoli seemingly all but jettisoned after their calamitous 3-0 loss to Croatia, here was Messi stepping up into the unfamiliar role of de facto leader – and revealing a side to his character that the world had hitherto seldom seen.
Jimmy Burns wrote the seminal English language biography of Maradona, 'Hand of God', in 1996, and has recently also chronicled the parallel trajectories of Messi and Ronaldo in 'Cristiano and Leo: The Race to Become the Greatest Football Player of All Time'.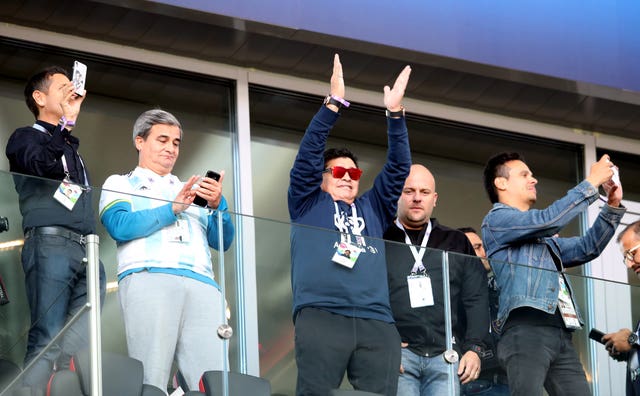 Burns told Press Association Sport:  "What we saw was Messi almost morphing into the kind of ideal Argentine in the sense of the Maradona who leads his men on the pitch, rallies the troops and takes them over.
"We suddenly saw an aspect of Leo that I certainly don't identify with him. I think this is a real test of character for any player but particularly for Messi, who has always preferred to do his talking on the pitch.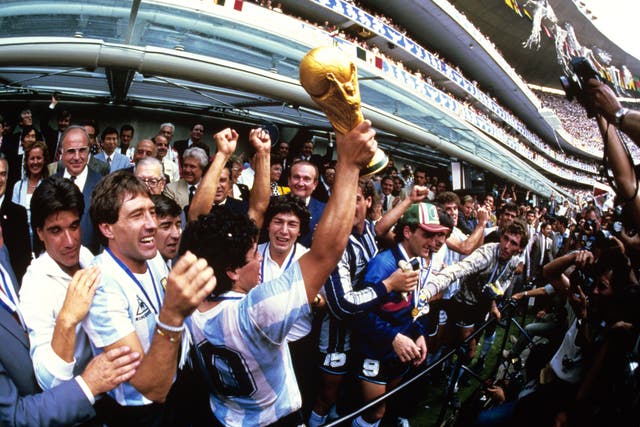 "He is up against both the rivalry in the history of the game, and the question of who is the best in the history of football."
Burns retains little sympathy for Maradona, whose antics during the Nigeria game only served to illustrate how far he has slid since his glorious World Cup triumph in 1986 – a success which still prohibits equal billing for the as-yet undecorated Messi in his homeland.
"The glory days of Diego seem increasingly distant and the reality is one of this buffoon making a complete mockery of himself," added Burns.
"But it's extraordinary because for many Argentines Diego simply remains beyond good or evil.
For Burns, irrespective of the destiny of the 2018 World Cup, both Messi and Ronaldo have served to continue underlining their status as the two greatest players the game has seen.
Burns  added: "I hope this tournament doesn't become all about the martyrdom of Diego Maradona.
"It is an excellent tournament so far, and it has been underlined both by Cristiano's performances, and the extraordinary capacity of Lionel Messi to come back from the brink."
:: 'Cristiano and Leo' by Jimmy Burns is published by Pan Macmillan, £16.99